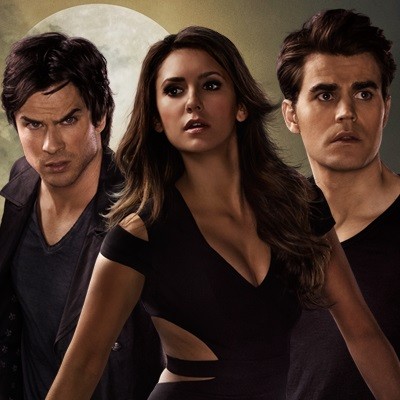 Damon Salvatore is back on "The Vampire Diaries," and the highlight of Thursday's episode will be his reunion with Elena Gilbert. But it is not going to be easy to get Elena to remember that she once loved Damon, as she has been compelled to think of him as a monster.
The immediate concern is if Alaric will be successful in undoing his compulsion, and if Elena would want him to do it. Elena has moved on since Damon's disappearance, and she now sees him as the guy who killed her brother. Elena also has a good thing going on with Liam, and she will weigh her options before choosing whether to remember all the good moments she had with Damon.
On the immediate implications for Elena, executive producer Caroline Dries told TVGuide that Elena will experience a lot of expectations riding on the the Damon-Elena face-to-face interaction.
"Can their love break through the compulsion? Will she look at him and fall back in love because it's him? Will she run for the hills? There are a lot of questions we're building to, so we're going to try to milk that moment and make it as big of a deal as we've been leading up to."
Meanwhile, Dries hinted that Damon's relationship with Alaric is going to be strained as he was the one who tweaked Elena's memories.
Commenting on the friendship triangle between Enzo, Damon and Alaric, Dries said: "Enzo is more of a villain and that's more an overarching season dynamic we'll play between him and Stefan and Damon, whereas with Alaric (Matt Davis) they'll immediately be feeling out what their relationship is now that Alaric compelled away Elena's memories of Damon."
As for Bonnie, she will be living her worst nightmare with Kai in his personal hell. And because Damon believes that Bonnie sacrificed herself to get him home, he will be dealing with a lot of guilt. The Salvatore brother will also not tell anyone about Bonnie, as he does not want them to deal with her death once again.
"When he comes back he has the opportunity to tell them exactly what happened or lie and cover up the truth in order to protect people's feelings. He chooses the latter, hoping that's the right choice to make and that everyone will be able to accept it better without having to go through the whole death of Bonnie again," Dries noted.