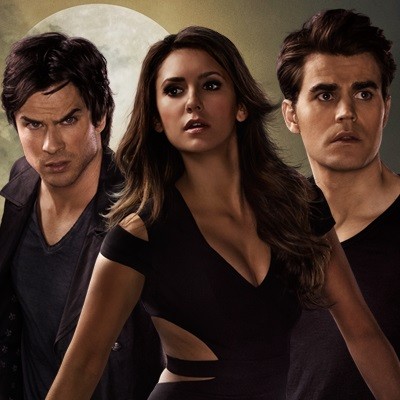 Thursday's episode of "The Vampire Diaries" ended with a twist that saw Damon returning to the land of the living, while Bonnie remained trapped in Kai's personal hell.
While Damon fans are ecstatic, his re-entry into Mystic Falls is going to pose a lot of problems for Elena, who appears to have moved on with Liam. Episode 5 saw her kissing her college-mate and calling him a hero.
But the past is soon catching up with her, and in episode 6 titled "The More You Ignore Me, The Closer I Get," fans will see Elena being "forced to deal with the consequences of her actions," according to the synopsis.
Elena and Damon will not have an emotional reunion in the upcoming episode, as she has managed to erase all good memories of him with Alaric's help. It also remains unclear if Alaric will be able to tweak her memory to remember all the good times she had with Damon, who she now sees as a monster.
Now that Damon is back, one of his first priorities will be to help Enzo, who is in Tripp's captivity, and he might team up with Stefan, Caroline and Matt to rescue his one true friend.
"After learning that Enzo (Michael Malarkey) has been captured by Tripp, Caroline teams up with Matt and Stefan to rescue him before Tripp learns their true identities. Armed with some new information about her past, Sarah breaks into Tripp's office and is surprised when she finds Matt there, doing some investigating of his own," the synopsis reads.
Meanwhile, Bonnie is still trapped with Kai in his personal hell, and if and when Bonnie returns home, Kai is sure to follow. Chris Wood, who plays Kai, said in a recent interview that Kai is sure to seek revenge on the Gemini coven for trapping him on 10 May 1994.
"If Kai makes it out of the prison world, I'd say he's probably going to bide his time for a bit while he tries to get his bearings," Wood told TVFanatic. "He's had 20 years to think about what he'd do to them but he has to do some recon before he can make a move. So that's what Kai does first, and as for the Gemini Coven, well, we know he's not afraid to get his hands dirty."