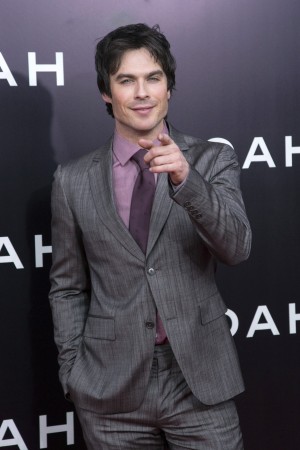 In what could upset "The Vampire Diaries" fans, Season 6 would be the last season of the show. Ian Somerhalder, who plays Damon Salvatore in the film, recently hinted that this could be the end of the series.
"It very well could be our last [season]," the actor said. "I think now that there's a finality to it, everyone's really realising that this is a very important time in our lives. We created some very cool storytelling," reported Digital Spy.
"The Vampire Diaries" airs on CW. The network is yet to confirm whether the show will go beyond season 6. The sixth season is schedule to premiere on 2 October and the first promo is already out.
Meanwhile, the spoilers of the show claimed said that Stefan would take up a new profession and would not be seen near Mystic Falls.
"You've probably already Season 6's first teaser, which features Stefan telling Elena to move on. Well, there's a reason their convo wasn't face-to-face. When the season begins, Stefan will definitely not be anywhere near Mystic Falls. In fact, he will have taken up a surprising new profession in his new "home." And while we're the topic of professions, Alaric also has a new job. Hey, newly resurrected vampires have rent to pay too!," Adam Bryant told TV Guide.
It is also said that season 6 would not see any doppelgangers and the cast would get to play only one character.
"For now the dopplegangers are put to bed, if nothing else to give our team a little break so they only have to play one person at once. Interestingly enough we're not making big changes so much as we're consolidating the tone of the show back to what we loved so much with the first two seasons, which is mystery and suspense and character drama," Julie Pelc said about the show to Hypable.
"The Vampire Dairies" season 6 would once again see coming together of former lovers Nina Dobrev and Ian Somerhalder. The two started dating when they began the series but broke-up within a year. Somerhalder is currently dating Dobrev's friend Nikki Reed.
Dobrev has maintained single status since the break-up. She was recently seen on a vacation with the "Hunger Games" star Alexander Ludwig.