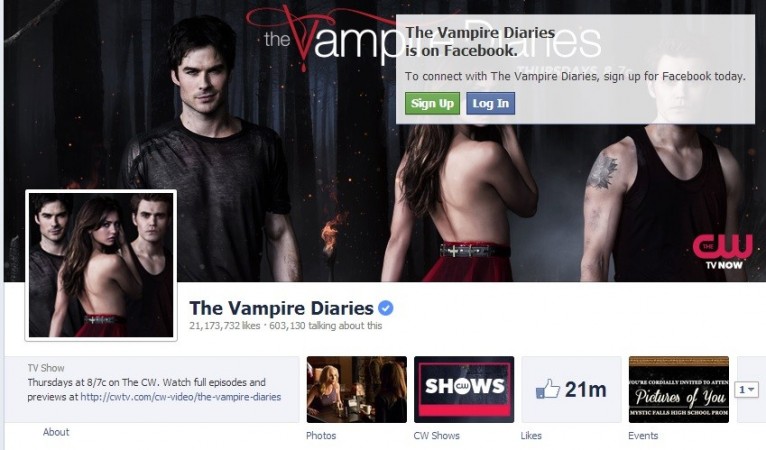 In the previous episode of "The Vampire Diaries," viewers were dealt with a shock when Julian kills off Stefan, who was trying to save Caroline. But Damon refuses to let the tragedy take him down, as the finale episode will see him trying to bring back his brother from the Other Side.
In the episode titled "Home," Damon urges Bonnie to find a way to bring back Stefan and reminds her that if the Other side disappears, so does she.
"You said you had a plan, Bonnie!" Damon yells at Bonnie, who tells him straight that even she is not looking forward to dying. "Do you think I want to die?" she asks.
Not the one to sit idle, Damon comes up with a plan to stop Markos once and for all and this results in a violent explosion in Mystic Falls, "and everyone is caught up in the confusion, leaving a trail of heroism, sacrifice, relief and despair," the official synopsis notes.
It is not immediately known if Bonnie will be able to bring back Stefan, but the events in the episode is expected to result in the deaths of at least three characters, executive producer of the series Caroline Dries noted.
"I can think of three, off-hand," Dries told TVGuide about the permanent deaths in the finale episode.
Ian Somerhalder, who plays Damon, too noted that the characters who will die this time will stay dead.
On what to expect in the finale, actor Paul Wesley, who plays Stefan, told TVGuide: "[The finale] definitely establishes new parameters in the environment we'll be shooting in Season 6. They reset things in a way, and the writers have the ability to now change the circumstances and locations of where the show takes place."
"The Vampire Diaries" Season 5 finale will air on May 15 at 8 p.m. EDT on The CW. The finale can be watched online through the following links.
http://www.livestream.com/vampirediaries
http://www.cwtv.com/cw-video/the-vampire-diaries/
http://www.ustream.tv/channel/the-vampire-diaries---live-stream