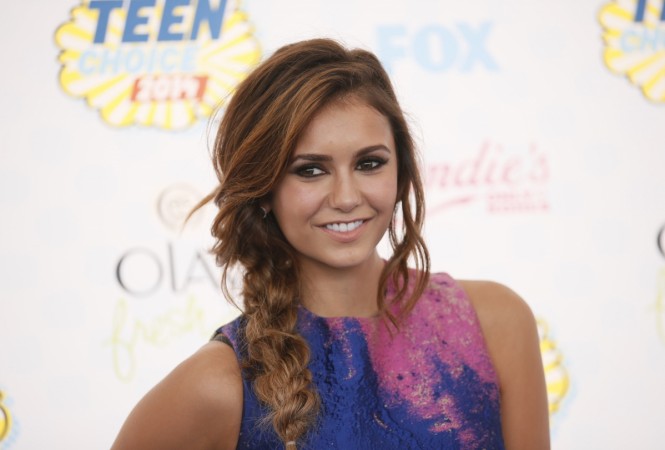 "The Vampire Diaries" has officially been renewed for yet another season, putting an end to rumours that the vampire drama is drawing to a close with season 7.
It was rumoured that the vampire drama, which has Ian Somerhalder as Damon and Paul Wesley as Stefan, will be cancelled as it has been losing viewers. The show is currently drawing only half the viewers it had a couple of years ago and this dwindling viewership, according to some, was because Nina Dobrev left the show.
Dobrev is sure to be glad that the show has been picked up for yet another season. She did not leave "The Vampire Diaries" on a bitter note and executive producer Julie Plec even said in an interview that fans will probably get to see her once more before the vampire drama came to an end.
"There is still a chapter of [Elena's] story left to be told," Plec told TVLine, adding that she'll "take [Dobrev] for whatever she's willing to do to tell that story."
Till Season 6, "The Vampire Diaries" was all about Dobrev's character Elena's relationship with the Salvatore brothers. However, the storyline shifted post her departure and now the primary focus is on Damon and Stefan Salvatore and the complexity of their relationship as brothers. Elena is still an integral part of the show, but fans don't get to see her in each and every episode.
Plec also hinted at when the show will come to an end, saying she'll keep going as long as Somerhalder and Wesley are willing to play the leads.
"I basically committed to Ian [Somerhalder] and Paul [Wesley] that when they're ready to be done, I'll be done," she added. "They could be ready very soon, or they could really want to stick it out. Right now, that's up to them. I'm with them as long as I feel like I can keep telling stories for them."