We have known for a few months that The Vampire Diaries will come to an end after Season 8. But on Wednesday, the CW announced that the series will air its final episode on March 10, 2017.
Ardent fans of the supernatural series who remained faithful to the show post Nina Dobrev's departure in season 6 are sure to miss their weekly rendezvous with the Salvatore brothers -- Stefan and Damon. But in the eight years the show has been on air, it has managed to capture the hearts of quite a number of people.
Here is everything we'll miss about the show once it goes off air:
Damon and Stefan Salvatore: Ian Somerhalder and Paul Wesley brought to life the characters of Damon and Stefan Salvatore, the vampire brothers who are polar opposites. If Stefan is the good one who went to great lengths to maintain peace with the humans in mystic falls, then Damon was the one who enjoyed killing these same humans to ease his boredom. Damon is also one of the main reasons for trouble finding its way back to mystic falls, but that has never diminished Stefan's love for his brother.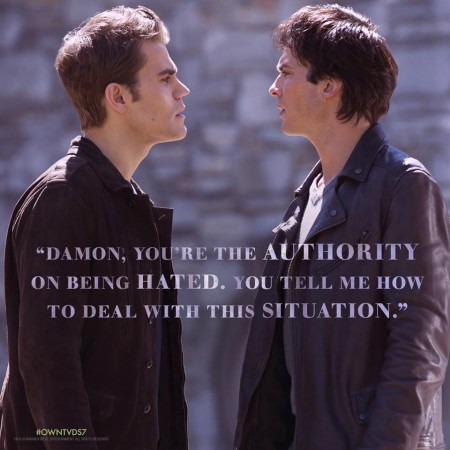 The relationships: When The Vampire Diaries began, it was all about Stefan and Elena. But Damon started showing his good side as seasons went by, and Elena and Damon became a thing that pleased a lot of fans. Interestingly, Somerhalder and Dobrev were also involved in an off-screen romance when their characters were getting hot and heavy on screen.
But soon after Dobrev quit the show, the focus shifted to Caroline, transforming her from a shallow teen to the perfect partner for Stefan.
The villains: The Vampire Diaries has had a number of charismatic villains who make it difficult for fans to hate them. Take for instance Klaus, who has always had a soft spot for Caroline Forbes. Season 6's Kai was another baddie whose death did not sit well with a number of fans, who wanted Julie Plec to bring him back and pair him with Bonnie.
The supernatural elements: The show was not always about vampires. Over the years, we have been introduced to witches, werewolves, dopplegangers and even hybrids who made The Vampire Diaries an edgy and fun show.