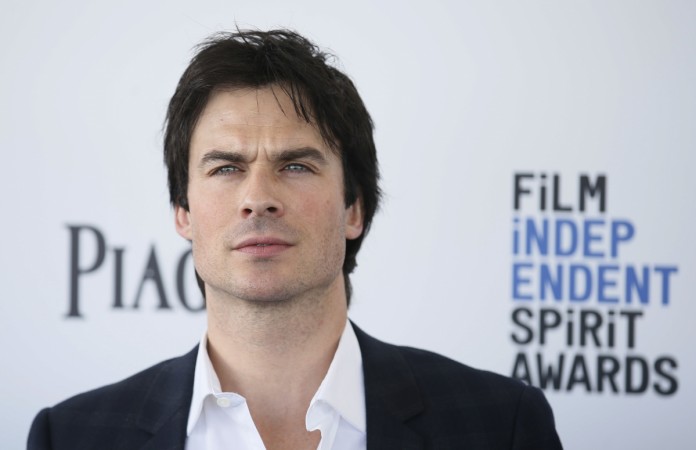 Kat Graham recently announced her departure from the CW's "The Vampire Diaries" saying she won't be a part of the show post Season 8.
The vampire drama is currently in Season 7 and according to its executive producer Julie Plec, Graham's announcement may have been premature as she is yet to plan for Season 8. "I'll be honest, Kat is thinking further ahead into the future than I even was," Plec told Nerdist. "I was still wrapping my head around what the hell is in store for season eight and she's jumping ahead to season nine."
It wasn't too long before Plec and her writers had to come up with an interesting scenario to facilitate Nina Dobrev's exit from the show. The actress left "The Vampire Diaries" after Season 6 and the writers decided against killing off her character. Instead, they linked her character Elena's life to Bonnie's (Graham) in such a way that Elena would wake up from her magic-induced sleep only when Bonnie died. But now that Graham has decided to leave, it will surely put writers in a fix, as Dobrev hasn't shown any inclination to be a part of the show once again.
"I feel like knowing that she is feeling ready to move on and say goodbye to Bonnie, now it's my challenge and the writers challenge to do right by that," Plec said. "We have a year to do it so I'm excited to come up with all the different ways that her character can say goodbye."
The announcement of Graham's departure has once again given momentum to rumours that Ian Somerhalder, who plays Damon Salvatore, will be the next to go. However, this might lead to "The Vampire Diaries" being cancelled altogether, as Plec had said in an earlier interview she will carry on with the show only as long as Somerhalder and Paul Wesley, who plays Stefan Salvatore, were on board.
"I basically committed to Ian and Paul that when they're ready to be done, I'll be done," Plec told TVLine earlier this year. "They could be ready very soon, or they could really want to stick it out. Right now, that's up to them. I'm with them as long as I feel like I can keep telling stories for them."
"The Vampire Diaries" airs Fridays on the CW.