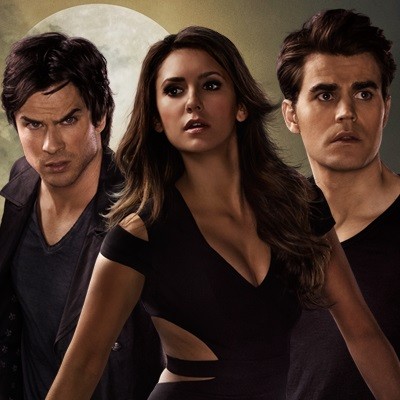 Fans of "The Vampire Diaries" are sure to be in for a disappointment, now that actor Paul Wesley too has hinted that the vampire drama won't run past season 7.
Only two of the three stars of the show, which is currently airing season 6, have signed on to return for the next season, and there are rumours of the show moving on to the next season without one of the main characters.
And now, Wesley feels that not many of the storylines will work past season 7.
"I definitely think the show has another year in it. Past that, I don't know - I'm not sure. I don't know if the storylines work. I don't know if anyone's going to be around. It's such a hard thing to say, but I think the show has another year in it," he told Tri-Town News, reported Fashion & Style.
While it is yet unknown who hasn't signed up for the next season, rumours indicate that it could either be Ian Somerhalder, who plays Damon Salvatore, or Nina Dobrev, who essays the role of his love interest Elena Gilbert. While Dobrev is slowly transitioning into movies, Somerhalder has a charitable foundation that might take up more of his time, if he decides to quit.
There were also talks of a rift between Dobrev and Somerhalder, which has supposedly made working together difficult for the former lovers.
Reportedly, Somerhalder has been flaunting his new relationship with Nikki Reed on the sets of "The Vampire Diaries," and this has been causing a lot of friction between the two.
However, Somerhalder addressed the rumour recently, stating there was no awkwardness on the sets.
"Everything is incredible right now, there are no rifts, there are no tiffs, there's nothing, it's incredible," he said, according to Fansshare. "I think typically, when you do a television show you live in a world of drama. Drama creates story, story creates drama, so it's all very Shakespearean in a way. People like t find the drama in life. We're extremely fortunate on our show, it's a giant love fest, everyone loves each other, it's pretty awesome."