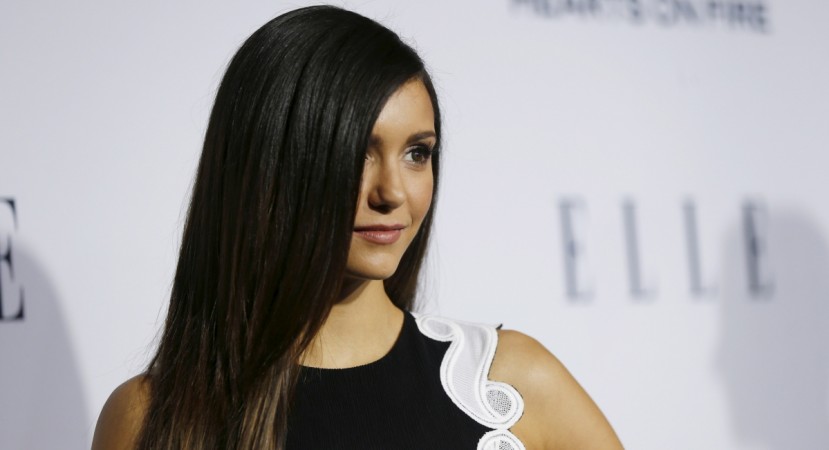 Rumours swirling around suggest that actress Nina Dobrev, who played Elena Gilbert on "The Vampire Diaries," is returning to the CW drama.
Season 6 was Dobrev's last on the show. But despite her departure, Dobrev's character is still an important element of the vampire drama. Instead of killing her off, the writers decided to cast a sleeping spell on her character so that she will remain in a magic-induced slumber as long as her best pal Bonnie lived.
This paved the way for Dobrev to return to the show before the series wound up. Addressing Dobrev's departure from the show, showrunner Julie Plec told the Entertainment Weekly in May that the actress was open to the idea of coming back for the finale. "Nina has always said that if there's something for her to do in the series finale that she will be there to do it," Plec said. "When she left, she said, 'I want to see this character to its end at the end of the show, so I can't wait to come back and put her to bed again.'"
As for when the series would end, Plec said in a separate interview that she'd like to go on as long as Ian Somerhalder and Paul Wesley were on board. Season 7 of "The Vampire Diaries" has been about the Salvatore brothers and it looks like the show will focus on their relationship dynamics in the next season as well.
"The Vampire Diaries" was renewed for yet another season recently, and Somerhalder's statement expressing jubilation at the show's renewal led many fans to wrongly assume that Season 8 would be its last. "Can you believe this s---?" Somerhalder told TVGuide in response to the series being renewed. "F---ing seven years! Isn't that crazy? Because very few people I know have closed out a series — well, we're not closed out yet. We have another year now … [This morning] I just thought, 'Wow, man. You just navigated seven years, 154 episodes of television.' And by the time it's done, it's going to be 176 episodes, by this time next year."
"The Vampire Diaries" airs Fridays on the CW.