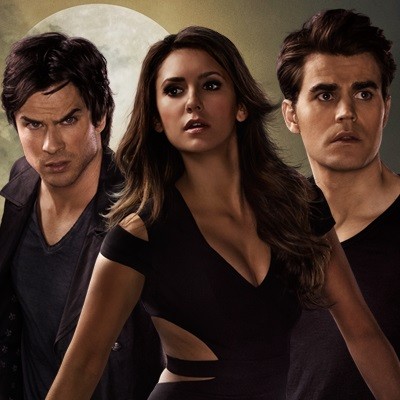 Fans of CW's "The Vampire Diaries" and CBS' "The Big Bang Theory" are in for a disappointment on Thursday, as new episodes of these shows will not be aired on 26 March.
Both these shows are on a short hiatus, and while "The Big Bang Theory" will be back with "The Skywalker Incursion" on 2 April, "The Vampire Diaries" will air "I Never Could Love Like That" only on 16 April.
Here's what these two shows have in store for viewers when they return.
The Big Bang Theory: The 19th episode of the season will have Sheldon and Leonard going on a road trip. They make a stop at Star Wars director George Lucas' house, but things are not going to play out the way Sheldon hopes.
As for the other characters, they will employ their free time to help out Howard clean out his old home now that Mrs Wolowitz is dead. But a battle ensues between Howard and his wife Bernadette over his Dr. Who TARDIS.
They attempt to settle the dispute with a Ping Pong match that will have Penny, Amy, and Raj taking sides.
The Vampire Diaries: "I Never Could Love Like That" is the 18th episode of the season, and it will finally see Stefan getting to meet his mother, Lily Salvatore, who was locked away in the prison world. Because Stefan has switched off his humanity switch, Elena and Damon will use Lily as his emotional trigger, and it remains to be seen if their plan works.
The episode will also see the return of Matt and Tyler, who were last seen in "Let Her Go." Fans might get more glimpses into Lily's past and the events that led to her being locked up in the prison world. However, it is not immediately known if fans will get to know what became of Chris Wood's Kai.
Fans of Elena and Damon will have reasons to rejoice, as the promo hints an intimate scene between them.