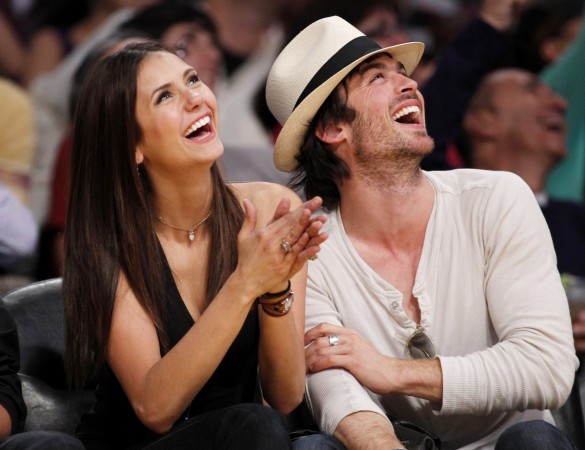 The Vampire Diaries alum Nina Dobrev is said to be romantically involved with actor and director Mark Kassen. The actor is seen in a number of photographs Dobrev posted on her Instagram page during the Thanksgiving weekend, and according to reports, they have been secretly dating for months.
Neither Dobrev nor Kassen has confirmed romance rumours, and it doesn't seem like a statement from the duo will be forthcoming, as Dobrev loves to keep her personal life away from gossip columns. Unfortunately, this hasn't been successful in the past, as fans of the actress are eager to see her settle down, especially now that a reunion with her The Vampire Diaries co-star Ian Somerhalder doesn't seem likely.
Somerhalder and Dobrev fell in love on the sets of The Vampire Diaries back in 2009 and they were together till mid-2013. He then went on to date and marry Dobrev's friend Nikki Reed, and this has caused tension between the exes, who were on good terms even after the split. According to rumours, Dobrev quit The Vampire Diaries after Somerhalder started flaunting his romance with Reed on the sets of the vampire drama.
However, Dobrev said in an interview with E! last year that she shared a good relationship with Somerhalder. "I've said this before, that we didn't break up because anything bad happened or because there wasn't love or friendship," said Dobrev. "I love him and the friendship is still strong and I think he's great and I care about him. And that didn't change. Yes, we're professional and that's fine. We were friends long before we dated and we still are now."
Dobrev has been linked to a number of men since her split with Somerhalder, and she was even in a relationship with Austin Stowell. However, that too did not work out due to their busy work schedules.