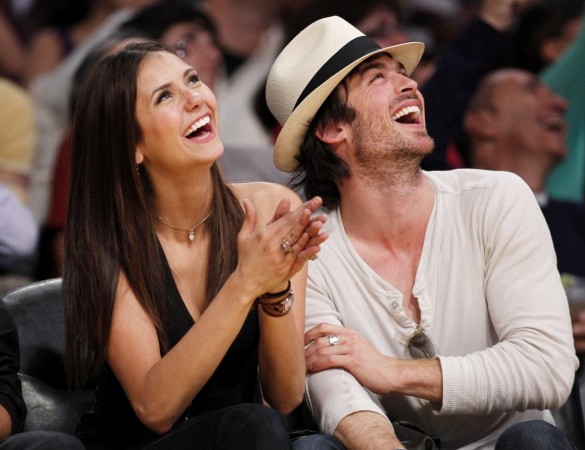 Ever since Nina Dobrev exited "The Vampire Diaries" after Season 6, there has been a lot of speculation on when the series would end. And now it seems like Season 8 could be the last.
Recently, Kat Graham, who plays Bonnie, announced her departure from the show saying she wouldn't be a part of it if it went beyond Season 8. And Sunday, while speaking to fans at WalkerStalkerCon in Nashville, actor Ian Somerhalder too hinted at the show's imminent end saying they have decided to do one last season to do justice to the story, reported TVLine.
If the series is winding up, then there's a chance that Nina Dobrev would make one last appearance before fans bid adieu to the vampire drama. Executive producer Julie Plec said in an earlier interview that Dobrev has expressed an interest to return to the show to complete Elena Gilbert's story.
"Nina has always said that if there's something for her to do in the series finale that she will be there to do it," Plec told Entertainment Weekly in May 2015. "When she left, she said, 'I want to see this character to its end at the end of the show, so I can't wait to come back and put her to bed again.'"
A HollywoodLife source too echoed similar sentiments, saying: "When the show ends Nina will be a part of it some way shape or form. She is 10,000 percent coming back."
Chances are high Somerhalder and Dobrev will be teaming up as Damon and Elena one last time before the series ends. However, fans will have to wait and see if Delena will have a happy ending. Their reunion is expected to be bittersweet, as the duo would have lost Bonnie. As "The Vampire Diaries" fans already know, Dobrev's character Elena is currently in a magic induced sleep and she will wake up only when Bonnie dies.
"The Vampire Diaries" airs Fridays on the CW. There hasn't been any official confirmation on Season 8 being the last for the vampire drama.