There's absolutely nothing more special than that smile that comes up on your lover's face when you express your love by gifting them something special. And while we do believe that chocolates and jewellery make the best Valentine's Day gifts, we also believe that smartphones too make excellent gifting options.
So, if you are thinking of gifting a smartphone to your lover this Valentine's Day, we have compiled a list of the best smartphone options across all budgets. Take a look.
Redmi Y1/ Y1 Lite
If your special someone is a selfie-lover and is obsessed with clicking the perfect selfie, then Xiaomi's Redmi Y1/Y1 Lite makes for the perfect smartphone gift that you could buy for him/her.
The phone comes with a 16MP front-facing camera that's made for clicking flawless selfies. Apart from that the phone sports a 13MP primary camera, a 5.5-inch HD IPS display, and Snapdragon 435 octa-core processor along with 3GB RAM +32GB storage or 4GB RAM+64GB storage.
The Redmi Y1 range starts at Rs 6,999 and is available on Mi.com, Amazon.in (product link) or from brick-and-mortar MI Home stores across major cities in India.
Honor 9 Lite
Honor 9 Lite is perhaps the best smartphone under Rs 10,000. The phone looks trendy and comes with a Full View 18:9 display which makes it compact and easier to hold despite the large 5.65-inch display. And did we forget to mention that it has four cameras – 13MP+2MP selfie snappers and dual 13MP+2MP rear cameras?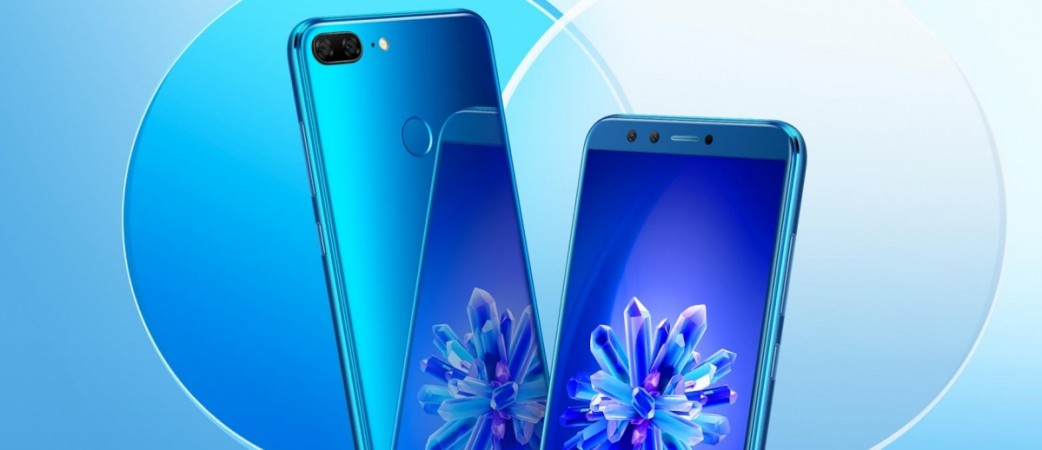 The glass back gives the phone a more premium look, and makes it look a lot more expensive than what it actually is.
Xiaomi Mi A1
Mi A1 is the right blend of style and technology. The phone packs a 5.5-inch display and a dual camera setup at the back with 12MP+12MP sensors which take exceptionally good portrait photos.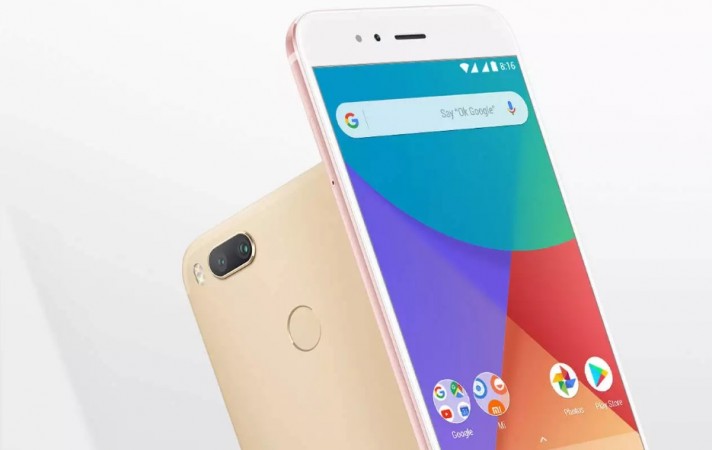 The phone is powered by the reliable Snapdragon 625 processor that's coupled with 4GB of RAM and 64GB of expandable storage. It's also received a Rs 1,000 price cut which brings the price down to Rs 13,999. The phone is available on available on Mi.com, Flipkart (product link) or from brick-and-mortar MI Home stores across major cities in India.
Vivo V7+ Red Infinite Love Limited Edition
If you don't mind spending a little extra bucks and getting a truly exclusive, limited-edition smartphone for your limited-edition girl, then the Vivo V7+ Red Infinite Love Limited Edition is the phone to buy.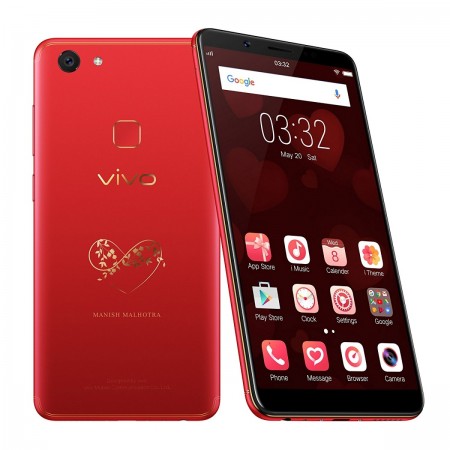 The selfie-centric phone has been designed by ace fashion designer Manish Malhotra and comes in a beautiful crimson red shade with a accentuated gold-colored heart motif on the back that makes it even more special. It is available for purchase on Amazon India (product link).
OnePlus 5T
The OnePlus 5T is among the best smartphones out there. It has the latest 5.99-inch 18:9 Full screen display, the best dual camera setup in its segment, and a speedy Snapdragon 835 chipset. So, if your lover is a power-user and someone who knows a thing or two about technology, then this phone is the one to buy.
The OnePlus 5T starts at Rs 32,999 and is available exclusively on Amazon India (product link), oneplusstore.com and OnePlus Experience stores in Bengaluru and Noida.
Apple iPhone 7
'Once an Apple fan, always an Apple fan.' If your beau fits this description then you know what we mean. Fortunately though, Apple has a host of offers going on right now, and almost all iPhones are available on discounted rates. And we believe iPhone 7 is the perfect iPhone gift.
You can also look at other iPhone offers here (product link).