Former US President Barack Obama and the former first lady Michelle Obama remain one of the most celebrated couples even after they left the White House early in 2017. The former POTUS is adored for his unwavering commitment towards Michelle, whom he met when he was 28.
On Valentines Day 2018, it would be interesting to revisit the love story of the couple who continues to give us relationship goals.
Barack asked Michelle out twice
Barack met Michelle Robinson when he was 28 at the law firm Sidley Austin LLP in Chicago.The 25-year-old Michelle had been assigned as his mentor. The former first lady believes that it was the Harvard connection that brought them together.
"Because I went to Harvard and he went to Harvard, and the firm thought, 'Oh, we'll hook these two people up,'" Michelle told ABC News.
Interestingly, when Barack asked her out, Michelle did not show much interest in him. In fact, when he asked her out for the second time, she found it "tacky".
Gradually, she gave in and they started hanging out. They ate their lunches at the Art Institute of Chicago and took strolls together.
In 1989, they went on their first date and watched the movie "Do the Right Thing".
The couple dated for three years, during which Michelle got to know Barack even better.
"He showed all the sides - he was hip, cutting edge, cultural, sensitive. The fountain - nice touch. The walk - patient," Michelle once told The Telegraph, to which Barack replied, "Take tips, gentlemen".
Barack proposed Michelle on his knees
Barack proposed Michelle to marry him during a party thrown to celebrate his clearing of the Bar exam.
"And then the waiter came over with the dessert and a tray. And there was the ring. And I was completely shocked," Michelle recalled while adding that Barack went down on his knees while asking her to marry him.
They got married on October 3, 1992, and he promised to provide her with an interesting life as part of the wedding vows. The duo had their first child Malia Ann Obama on July 4, 1998, and Natasha Obama, otherwise known as Sasha, was born on July 10, 2001.
Even during Barack's term in the Oval Office, the couple was often seen exchanging a small peck on the cheek or giving a warm smile to each other. Michelle was often seen adjusting Barack's tie and gently brushing his cheek.
A role model
The couple completed 25 years of marriage in 2017. Michelle and Barack, who have been a constant to each other, are an inspiration to other couples and role models to their children.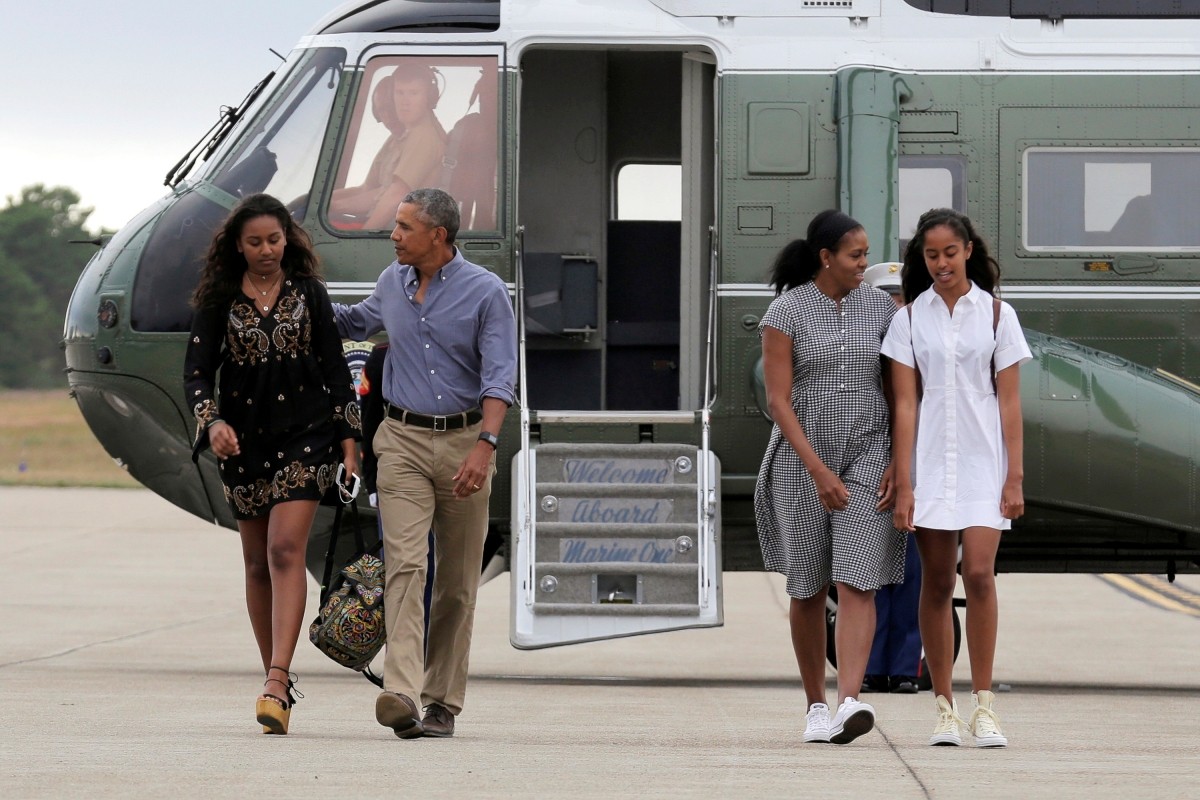 "They've seen how Michelle and I interact — not only the love but also the respect that I show to their mom. So I think they have pretty high expectations about how relationships should be, and that gives me some confidence about the future. I joke about this stuff sometimes, but the truth is they are smart, steady young women," Barack told Essence.
Here are a few pictures that best depict the love that Barack and Michelle share: