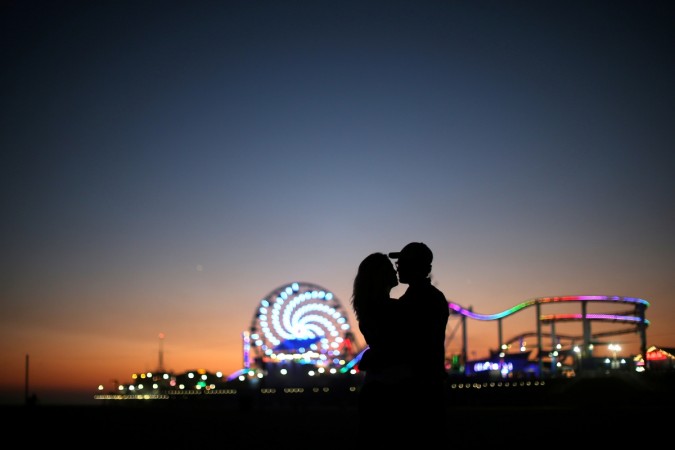 Valentine's Day 2018 is just around the corner, and all the lovebirds are busy preparing to woo their partners in the loveliest way possible. One of the best ways to make your boyfriend/husband or girlfriend/wife feel special on Valentine's Day is undoubtedly gifts.
However, choosing the best one from the many gift ideas always appears to be a big task. People across the globe celebrate Valentine's Day on February 14. Married or unmarried, couples celebrate this occasion with flamboyance.
Just like couples on this special day, Valentine's Day and gifts go hand in hand. But searching for the right present within budget often results in a headache.
To make your job little easier, here are some of the best gift ideas for him/her to make the special day even more special.
FOR HER
Clothing: Girls — at least most of them — simply love shopping, and even if their wardrobe collapses with the weight of their clothes, there is never enough for them (no stereotyping, though). Hence, gifting your lady a nice beautiful dress will instantly make her happy.
Bags: The fairer sex is also quite fond of handbags. Although there are some very expensive branded bags, you can always choose from the many designer bags available at cheaper prices if your budget is limited.
Jewellery: Jewellery is a forever companion of most women and girls. A diamond necklace or a ring sound like the best gifts, but when you have to consider your wallet, you can go for pearls or a simple gold chain.
Gift vouchers: When you are not sure about what exactly would make your girl excited, you can surprise her with some gift vouchers, which she can use according to her desire.
Surprise trip: Valentine's Day is all about spending some quality time with your beloved one. Making her take a break from the everyday hustle-bustle with a trip to a beautiful location that will make her feel very special.
FOR HIM
Gadgets: Guys love gadgets like watches and mobile phones. Gifting such things is always safe, and very useful for your man.
Alcohol: It may not sound very appropriate, but if your guy likes drinking, you can any day present him a bottle of nice luxury alcohol. This will surely be appreciated.
Clothing: Men may not like spending too much time on shopping, but they love it if someone else shops for them. You can gift him some clothing. Even a nice pair of shoes can work well.
Shaving kit: A fully-equipped shaving-kit can also be a nice, handy gift for your man.
Surprise trip: Even lads love to travel. If you can manage to plan a surprise vacation for him, he will remember it for a long time.