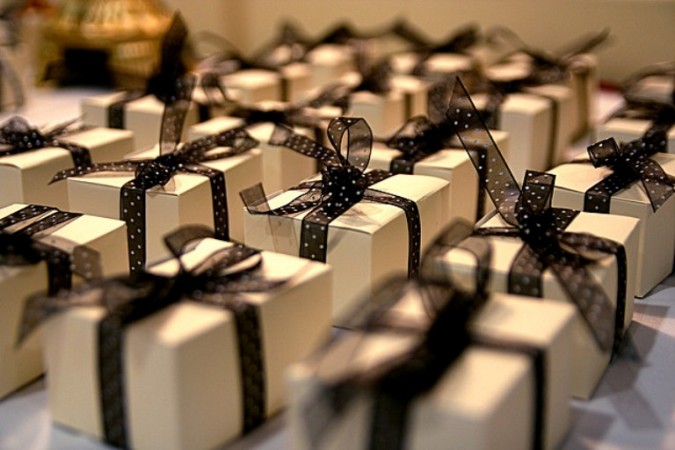 Valentine's Day celebrations will commence in a little over a week and if you are looking for an ideal gift for your loved one, here are a few affordable options under the wide technology banner. To make any gift special, personalise it according to your loved one's preferences.
Valentine's Day, which falls on February 14 each year, is the celebration of love and couples look forward to surprise their better halves with gifts and romantic gestures. A long drive to a fine dining place, a romantic movie or a getaway together can make this day special, but a surprise gift is just the icing on the cake.
If your loved one is a tech enthusiast and you have no idea what to gift, here are some options that will help you decide.
Smartphones
Smartphones make for a lovely gift choice, since it is what keeps you connected and lets you capture memories. There are several smartphones to suit your budget, be it under-Rs 10,000 or as high as Rs 1 lakh. You can also choose the right smartphone depending on the needs, such as a great camera, lasting battery or best performance for gaming.
Wearables
The trend is changing and people are always adopting the change. Wearables have moved from a niche category to mainstream, and companies like Apple, Samsung, LG and Motorola offer a wide range of smartwatches, which act as alternate screen for smartphone on the wrist. If you are looking for just fitness trackers, there are plenty of options from FitBit, Jawbone, YU and more, which come at a very affordable price.
Headphones
Good pair of headphones or earphones can never go wrong with music lovers. There are plenty of options in online stores like Amazon, Flipkart and Snapdeal that display a wide range of headphones to suit your budget. Depending on the requirement, you can spend more to get quality headphones.
Games
Games are the best way to show your loved one that you care about the little things they like. Anyone with a gaming console loves to have a wide collection of games and you can get discounts on most titles from online retail stores. Choose the games carefully and make sure you order them soon so that they are delivered just before the big day.