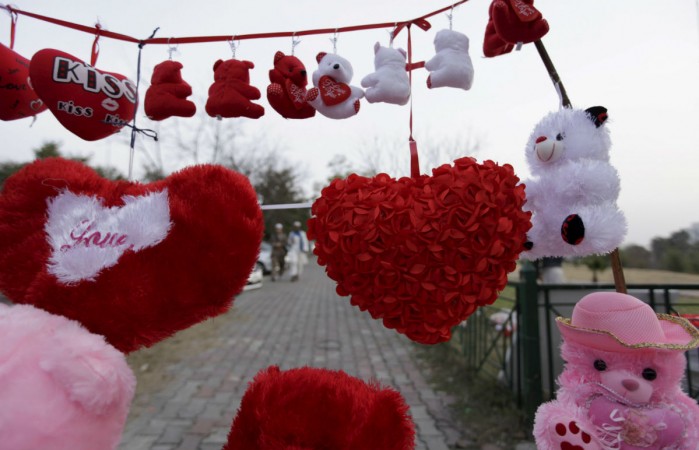 Valentine's Day 2016 is round the corner and it is the best time to pamper your special one with some attractive gifts. Although love is something that can be celebrated every day, Valentine's Day always holds something special for the love birds.
Most people expect a special gift on this day from their boyfriend/girlfriend or husband/wife. However, deciding on the best gift idea, taking the budget into consideration, is always a tough task. While there are some commonplace gifts like teddy bears, box of chocolates, etc., to make your loved one (especially girl) happy, here are some new-age gift ideas (for him and her) that will make your partner extra delighted, and that too without making a hole in your pocket.
Shoes: Shoes are something that both boys and girls love equally. Any branded footwear outlet has a wide range of fancy shoes, both in terms of price and design.
Spa vouchers: Gifting your special one a spa voucher will not only be a unique present, but it will also make him or her very happy. After all, who does not like to relax after a hectic day? This can be single or couple voucher and one can find attractive offers and discounts on such vouchers.
Gadgets: In today's era, we can hardly see anyone who is not fascinated by gadgets. Be it fully equipped mobile phones, fancy watches, iPad, etc., gifting a gadget of his or her choice is always a good idea.
Message bottle: For all those who cannot express their love for their partner in words can now convey their love in a beautiful manner. Message bottles have become quite popular these days. These message bottles are generally wrapped in a beautiful cover and one can fill it up with numbers of small chits, revealing about his or her feelings in the messages. This will certainly make your partner feel very special and one can make it even more special by including the couple's photo frame.
Clothing: While it is a common belief that girls can never get bored of clothes, boys too are fond of good apparel. It can always be a safe gift option.
Perfume: Fill this special day with the fragrance of your love by gifting him or her a bottle of perfume. There are different types of perfumes, with attractive looks and mesmerising odour. Gifting a perfume bottle of her choice will surely make her appreciate your love.
Bags: Girls are generally very fond of designer hand bags. Boys, too, use bags on day to day basis and gifting such an item will make your loved one remember your love every moment.