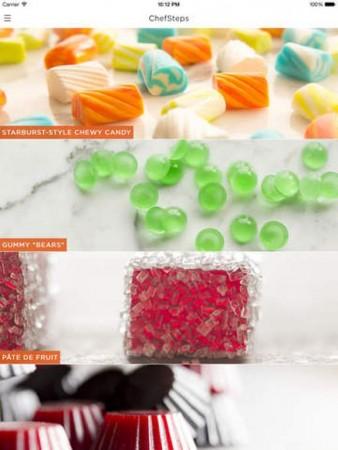 It's that time of the year again when everything is about love, friendship, dates, chocolates and romantic gifts. Yes! Valentine's Day 2015 is nearing and people have started gearing up and making special plans with their loved ones. Need help with your planning? Check out these six must-use apps that can make this day more special for you and your valentine (via CNET).
OpenTable
Nothing gets more romantic than taking your date out for a nice dinner! But then on Valentine 's Day, everyone is doing just that! Hence a reservation is a must. Don't expect to walk into a restaurant and get a table immediately, especially if your date involves something fancy. OpenTable allows you to locate restaurants depending on your preferred cuisines, ambience and party size. Once you've found something you like, you can reserve a table instantly using this app.
OpenTable is available as a free download on iTunes and Play Store.
Reserve
If you wish to make the most of your time with your Valentine and not worry about reserving a table or tipping the waiter, get this app right away. Reserve is quite an impressive app that takes care of all the work, including reservations, payment, tips for waiter, without your interaction.
Reserve is a free app and is available for both iOS and Android devices.
ChefSteps
Want to break away from the traditional and do something different? Why not cook your date dinner at home instead of just going to a restaurant? ChefStep give you some simple yet delicious recipes. Not just that, the app also guides you through different cooking techniques to make dinner fancier. Though the app is available in a free version, you can upgrade for better recipes for a price of $10 to $18.
You can download the app on your Android or iOS mobile and even use the website from computer.
Instachart
So you've decided that a home-cooked dinner on Valentine's Day is a better way to impress your partner. Place your order through this mobile application or the website and have everything delivered to your doorstep within a one to two hour window. Your first order above $10 gets you a FREE delivery. Post that, delivery charges vary from $3.99 to $5.99.
Download the app on Android and iOS phones to get started.
Fandango
Still don't want to call it a night after dinner? No problem! You can go watch a romantic movie on this special occasion and here's an app that will help you organise that. Fandango helps users view show times, trailers and reviews on phone and then book tickets via the app.
Download the app on Android and iOS phones.
Shari's Berries
Flowers are predictable but if you wish to shake things up a bit, check out Shari's Berries impressive alternatives. Surprise your loved one with a box of yummy chocolates using Shari's Berries app and get chocolate covered strawberries, pretzels and all sorts of other goodies delivered to your Valentine, whenever you want. The app allows you to browse through the catalogue and place your order within seconds.
Download the app to start shopping using your iOS and Android smartphones.