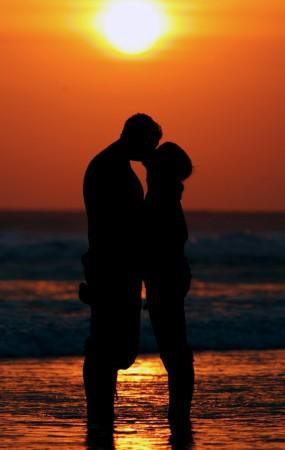 Many cupid-stricken people must be breaking their heads, trying to think of a gift to make their loved ones feel special on Valentine's Day. Some may think of something expensive or even superficial one but many psychologists argue that it's the experience and not the gift that makes a person feel special. The fact is even simple things that you see every day and at your disposal can make your special somebody feel loved and happy.
Here are 10 romantic gifts you can think of this Valentine's Day:
1) Flowers: There is perhaps no one on the earth who hates flowers. A handful of red roses could mean a lot for lovers, as it's a symbol of love. It must be an age old practice used by cupid-stricken people but it will never run out of relevance. Everybody loves flowers and its fragrance.
2) Romantic Getaway: Most people spend more time at work place than at home, having little time for near and dear ones. Sometimes, change is necessary not only for oneself but also one's family and loved ones. So, a romantic getaway to an exotic location will be a good experience.
3) Love Poem: People can't express most things face to face but can do in writing. Putting one's feelings and thoughts together for someone special in the form of a love poem is very romantic. Valentine's Day is a good occasion to express one's feelings, and that too in a personalized handwritten poem is invaluable.
4) Candlelight Dinner: You see actors getting intimate over dinner in films. It's a tried and tested method that everybody knows but not everybody does it for their loved one. The very experience of spending a calm evening with someone special in a well decorated room with candles all around can blow off the minds of cupid-stricken people.
5) Movie: Filmmakers know what people want. Several romantic movies hit the screens on Valentine's Day keeping in mind the specialty of the occasion. And the fact is everybody loves to watch films. So, it's a good idea to take out your special somebody for a good movie.
6) Gadget: People irrespective of age love gadgets, be it a cell phone or other electronic items. If your date loves gadgets, gifting him or her one is a good idea.
7) Teddy Bear: Most girls, both young and old alike, are crazy about teddy bears though men may not fancy them. The fact is even grownups and old people love to collect these lifeless things. So, it won't be a bad idea at all to gift your girl with something she loves.
8) Book: Electronics boom has not reduced the value of books. Ardent readers treasure books, and gifting one, probably a romantic novel written by a well-known author, can be very romantic. The experience of reading all alone in the privacy of one's room, knowing that it's being gifted by someone special, will be great.
9) Jewellery: Girls love jewellery though it may not be the case for all men. Gifting your girlfriend a necklace or a bracelet or an earring on Valentine's Day can make her happy. A wrist watch can be a good option for man.
10) Home Food: Hectic lifestyle has changed family life all together, with couples finding hard to spend time to be with each other. Most working people end up eating in hotels. So, specially prepared home cooked food can be a treat, especially for working professionals.