Director SS Rajamouli has become a household name after his magnum opus "Baahubali" won millions of hearts across the world. He has been appreciated by big names from all the leading film industries of India.
The film has been appreciated by Shah Rukh Khan, Karan Johar, Mahesh Babu, Upendra and many other names from different industries. However, it is this praise that has touched SS Rajamouli.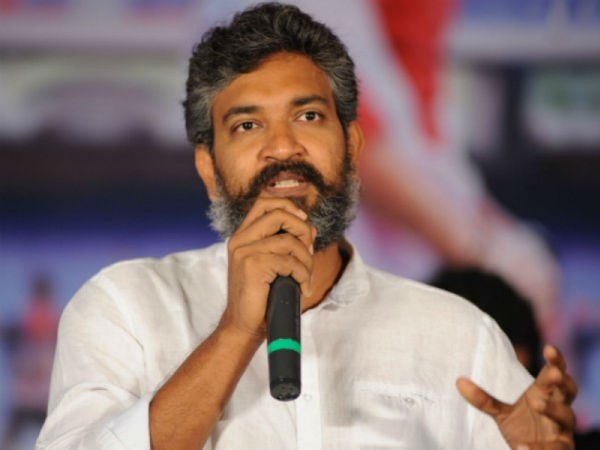 Tamil poet and lyricist Vairamuthu has written a letter to SS Rajamouli, praising "Baahubali" and calling the experience of watching the film as a "celebration of images". He expressed his wonder at the director's imagination, hard work and pinpointed a lot of other aspects.
"The art form through your hard work - your technical knowledge - your mastery over medium - your pain - your creative tension - your penance - I stand in wonderment because I understood all these and more," Vairamuthu wrote.
The poet concluded by saying, "I'm feeling proud of you while my lips murmur 'here comes one among us to compete with the rest of the world'."
The appreciation letter has moved SS Rajamouli, who took Twitter to thank Vairamuthu for his kind words. He wrote, "I have had a lot of appreciation for baahubali. But this, from kavinger vairamuthu sir has shaken me. I don't have The courage to accept it.I can only take it as a blessing from the legend.A blessing from a gr8 teacher to a student."
"Baahubali" has turned out to be the biggest hit of all time in South India. The film won the hearts of Telugu, Tamil, Kannada and Malayalam audience. The most surprising part of the story is that the Hindi audience also found the film equally enthralling.
It is a two-part movie and the first instalment was released on 10 July. It has made above Rs. 540 crore business worldwide. It stars Prabhas, Rana Daggubati, Anushka Shetty and Tamanna Bhatia in the lead roles. Find the letter below:
I have had a lot of appreciation for baahubali. But this, from kavinger vairamuthu sir has shaken me. I don't have pic.twitter.com/ozZvlY3Bh0

— rajamouli ss (@ssrajamouli) August 11, 2015
The courage to accept it.I can only take it as a blessing from the legend.A blessing from a gr8 teacher to a student pic.twitter.com/9aerYp5eo0 — rajamouli ss (@ssrajamouli) August 11, 2015