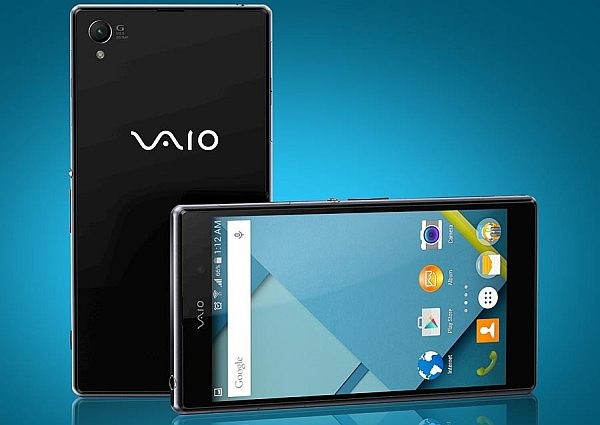 After coming out from Sony's umbrella, Vaio has decided to confront with Xperia in the smartphone market. According to a report, the previously Sony-owned brand is coming up with an Android smartphone in the market.
Dubbed as Vaio phone, it is tipped to be launched in Japan on 20 March 2015. According to blogofmobile.com, the smartphone will be unveiled through B-mobile, a small cellular network company in Japan.
The Vaio phone will boast a 5-inch IPS LCD touchscreen with a resolution support of 720x1,280 pixels. Running on a 1.2GHz Quad-Core Snapdragon 410 SoC, the Vaio phone will further feature 2GB worth RAM and 16GB of in-built memory.
Powered by Android 5.0 Lollipop, the Vaio phone will run on FDD-LTE 2100 (B1) / 1800 (B3) / 800 (B19) MHz, W-CDMA 2100 (I) / 800 (XIX) MHz, which corresponds to GSM 1900/1800/900/850 MHz network and support LTE 4G UE networks.
On the camera front, the smartphone will feature 5mp rear and front camera. The Vaio phone will also pack a 2,500mAh battery and feature all necessary Bluetooth 4.0 and WiFi 802.11 a/b/g/n dual band network.
The smartphone will only be rolled out only in Japan and will be priced at ¥51,000 that roughly translates to ₹26,311/ $421.33.