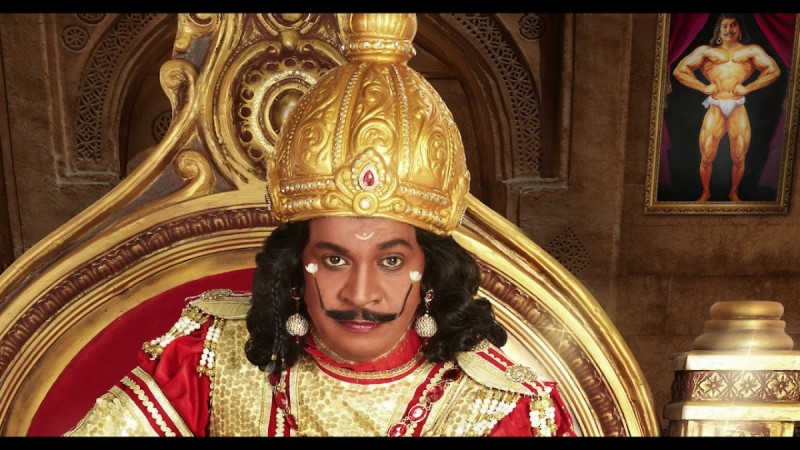 Actor Vadivelu is reportedly facing the heat from the Tamil Film Producers' Council as it has issued a notice stating him to complete his delayed Imsai Arasan 24th Pulikecei or pay for the losses occurred due to his alleged unprofessional behaviour. To add salt to the injury, two producers, who have already paid him advance amounts, now want him to return their amount as they are not keen to work with him.
Filmmaker Shankar had filed a case against Vadivelu in the Tamil Film Producers' Council stating that he had created a lot of issues and in spite of meeting most of his demands the actor had refused to complete the flick.
Reports say that the complaint highlighted that Vadivelu lost the initial interest in the film after signing the project and demanded more remuneration once kick-started the shooting. He also wanted a few cast from the film to be removed and replaced it with the ones whom he suggested.
The makers had accepted to these demands, but they were reportedly unhappy when Vadivelu tried to replace the costume designer. It is when they decided to take the issue with both the Nadigar Sangam and producers' guild.
With no clear explanation coming from Vadivelu's side, the producers' council has reportedly demanded him to complete the movie or pay for the losses occurred due to his unprofessional attitude.
Imsai Arasan 24th Pulikecei is a sequel to Imsai Arasan 23rd Pulikecei. The Chimbudeven directed film is bankrolled by Shankar's S Pictures. RK Suresh and the producer from GV Prakash Kumar's films have now decided to drop him from their movies and demanded him to return their advance amounts.