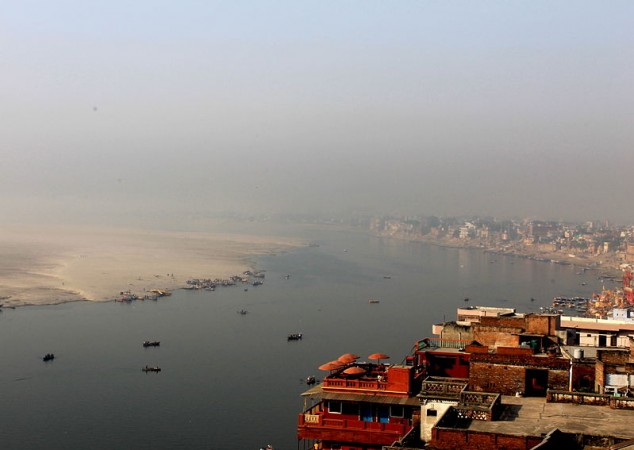 The Uttarakhand High Court on Monday recognised the Ganga and Yamuna rivers as the first living entity of India. Recognising a river as a living entity means granting it the same legal rights as a human being. The new status means if someone pollutes Ganga River, the law will see no difference between harming a human being and harming the river because they are one and the same.
The HC had, earlier this month, lashed out at the Uttarakhand government for not doing anything "concrete" to clean the Ganga River. It said that the government was not making the required effort to maintain River Ganga. The court said: "The Ganga should be saved for the generations to come."
Several projects to clean up the river are expected to be given a boost after Bharatiya Janata Party's win in the state Assembly elections this year. The Central government had given the green signal to 'Namami Gange' in May 2015. The programme integrates the efforts to clean and protect Ganga River in a comprehensive manner and has a set budget of Rs 20,000 crore for five years (2015-2020).
"Since Uttarakhand (from where Ganga River originates) will now be ruled by the same party in the state and at the Centre, it would hopefully be easier to bring all stakeholders on the same page," an official was quoted as saying by the Times of India.
The official added that it was imperative to maintain uninterrupted flow of the river to clean it naturally, but the state of Uttarakhand could not be convinced of the same. The state had been demanding new dams on Ganga River, which was a hurdle for the flow.
Uttarakhand: HC recognised river Ganga as the first living entity of India. pic.twitter.com/aPQQRequ5r

— ANI (@ANI_news) March 20, 2017
The Executive Committee of the National Mission for Clean Ganga had recently approved 20 projects — 13 of which are in Uttarakhand — worth Rs 1,900 crore to be swiftly implemented in Uttarakhand, Delhi and Uttar Pradesh.