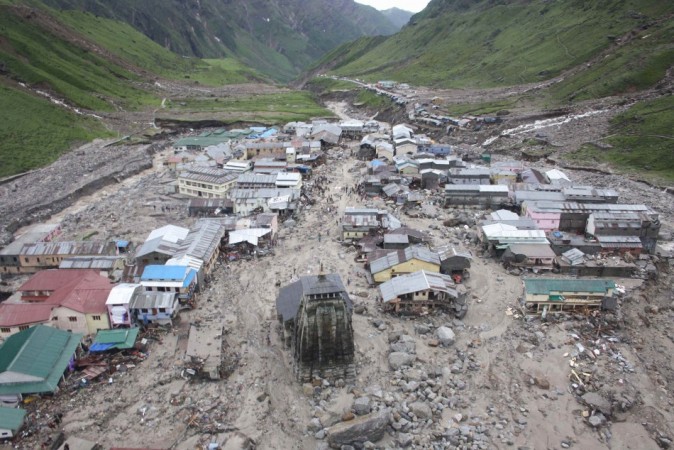 The flood-ravaged Uttarakhand has tell-tale signs of devastation of enormous proportion as 68 more decomposed bodies were recovered on Friday, taking the toll to 166 within a span of four days.
The bodies were retrieved as the state police team conducted its third round of combing operations ever since the cloud-burst struck the Northern state in June.
According to a Press Trust of India report, the bodies mostly believed to be of pilgrims found between Garurchatti and Gaurikund on Friday, held signs of death from harsh situations of cold and hunger.
DNA samples and personal items found from the bodies have been retained for identification after which the bodies were cremated as per religious rites.
The search operations conducted in the devastated Kedarnath valley has retrieved over 400 bodies so far, all of which have been cremated. The recent retrieved bodies might have taken the official death toll of the tragedy to over 1000.
Speaking of the operation which is expected to last till Sunday, IGP R S Meena told PTI, "As of now we are concentrating on areas where bodies are lying visibly on the surface and not on places where they may be lying underneath the debris."
The search operations by mountaineers and commandos were resumed only after weather conditions improved but the task remains ardous given the magnanimity of the tragedy which has gobbled up the entire state and ravaged centuries-old holy shrines.
Meanwhile, the restoration work of the damaged Keadarnath shrine is expected to begin from 11 September after the Archaeological Survey of India (ASI) studies the extent of damage.
Uttarakhand had been on high alert ever since the June floods as continuous rescue operations for survivors were conducted by Army and Air Force officials. The government had faced the steep task of providing food and rehabilitation to the rescued.
The deadly floods wreaked havoc washing out roads and buildings, including the shocking sight of the humongous Shiva statue in Rishikesh being submerged under the fierce flood waters.