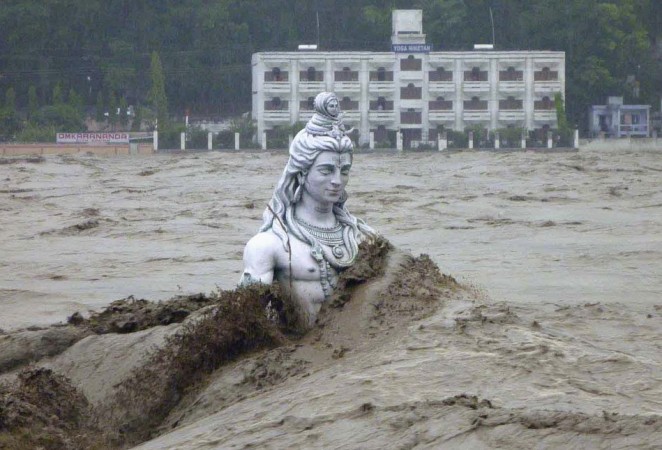 As over 5,000 people were killed and hundreds were stranded without food and water during the 2013 Uttarakhand floods, officials supervising relief efforts stayed luxuriously in hotels, binged on mutton chops and chicken, and made a host of financial irregularities.
Uttarakhand government officials milked the worst natural disaster to have hit the state, a RTI response has revealed.
Officials claimed ₹194 for half a litre of milk, claimed bills of more than ₹7,000 per day for hotel stays, paid relief twice to the same people, and made payment of ₹98 lakh for fuel purchase to a helicopter company, the response to the RTI has revealed, according to the Press Trust of India.
Among the other irregularities that have come to light are the purchase of 1,800 rain coats from the same shop for three days, buying diesel for two-wheelers and showing relief works for a period 43 days before they were actually launched.
In fact, some officials even claimed to have started relief work in January 2013, six months before Uttarakhand was ravaged by floods in June.
"There are instances when the hotel stay of officers have been shown for period before the tragedy struck on June 16, 2013. The price for half litre of milk has been shown as Rs 194, while items like mutton, chicken, eggs, gulab jamun are also shown much higher than market rates," complainant Bhupendra Kumar of National Action Forum for Social Justice said.
Kumar received 200 pages of records in response to his RTI query about the details of funds spent on relief work following the tragedy.
State Information Commissioner of Uttarakhand Anil Sharma recommended a CBI probe following the Uttarakhand flood scam.
"From the records produced by the appellant, the Commission prima facie believes that appeal of the complainant along with all the annexure be sent to Chief Secretary, Uttarakhand, with the direction that it should be brought to the notice of the Chief Minister so that he can decide on initiating a CBI inquiry into these allegations," Sharma said in his order.