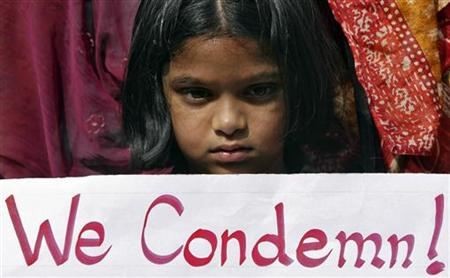 Uttarakhand Chief Minister Vijay Bahuguna on Saturday denied reports about the prohibition of women employees from working after 6 pm in private and government institutions as a precautionary measure against crimes.
Speaking to PTI, Bahuguna said, "No such order has been issued by the state government. Employers in private institutions have only been advised by the state government to make proper and adequate arrangement for the transportation of their women employees working beyond 6 pm."
Earlier, there were reports suggesting that the state government had asked private institutions not to let women employees work beyond 6 pm in order to avoid crimes against them.
The sudden remark from the CM has sparked controversy and also attracted criticism from both Congress and Bharatiya Janata Party leaders.
Union Waters Resources Minister and Congress leader from Uttarakhand Harish Rawat said, "Issuing such guidelines that when should they (women) go out and till what time they should work is not a fair step. It is not going to work."
"I think stricter laws should be made and enforcement agencies should be held accountable to ensure swift and harsh punishment for the culprits. We will have to change the mentality. We will have to come up with a broader social campaign to change the mentality of society to stop such crimes," added Rawat, according to various media reports.
Former Chief Minister and BJP leader Bhagat Singh Koshiyar also criticized the decision saying, "It shows that the state government is incapable of providing security to women. Tomorrow, the government will stop them from going out of their homes. Instead of passing such laws, criminals should be scared of committing crimes. The government is prohibiting women."
Bahuguna denied all the reports saying there is no such restriction on women and children.
"We are totally committed to provide adequate security to women while going to or coming back from work. Voicing our concern for them especially in the wake of the Delhi gang-rape incident, we have just advised employers of women in the private sector to arrange for their adequate security and transportation," said the chief minister, according to PTI.