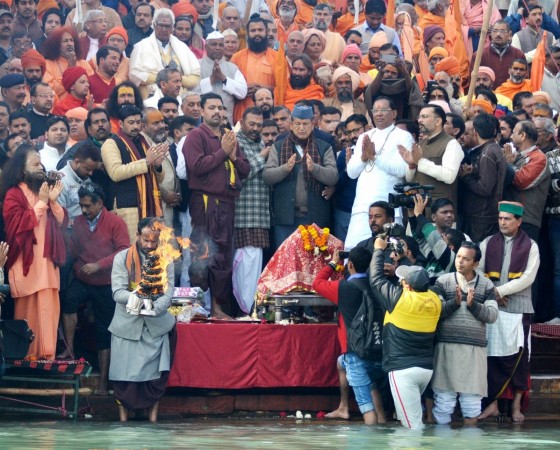 The Speaker of the Uttarakhand State Assembly GS Kunjwal issued notices to nine Congress MLAs under anti-defection law Saturday. The rebel MLAs had earlier met the governor to say that they had "no confidence in the Speaker." Meanwhile, the Bharatiya Janata Party (BJP) demanded the resignation of Chief Minister Harish Rawat claiming that he no longer has majority in the House.
As many as 26 BJP and nine Congress MLAs visited Delhi to meet BJP president Amit Shah Friday. BJP leader Kailash Vijayvargiya was quoted by the ANI as saying that the party is ready to contest elections and form government in Uttarakhand.
ANI quoted Congress leader RS Surjewala saying that the "Congress is not going to get scared by these sinister conspiracies."
Former Uttarakhand chief minister and BJP MP Ramesh Pokhriyal told ANI that Rawat should either step down and resign, or should be removed.
Rawat responded to the controversy saying that he still holds full majority in the floor and that the defecting MLAs were being given time to "apologise" and "accept their mistake."
"Four to five rebel MLAs are in touch with us now; I am giving a chance to the rebel MLAs to accept to their mistakes," ANI quoted Rawat as saying. "They (rebel MLAs) should have spoken to the Speaker or the Governor separately," he added.
The chief minister also challenged the MLAs saying that he would resign if he lost majority in the House.
A Cabinet level meeting will be held 3 p.m. Saturday to discuss the issue. The chief minister has already met Uttarakhand Parliament Affairs Minister Indira Hridayesh and Assembly Speaker GS Kunjwal.