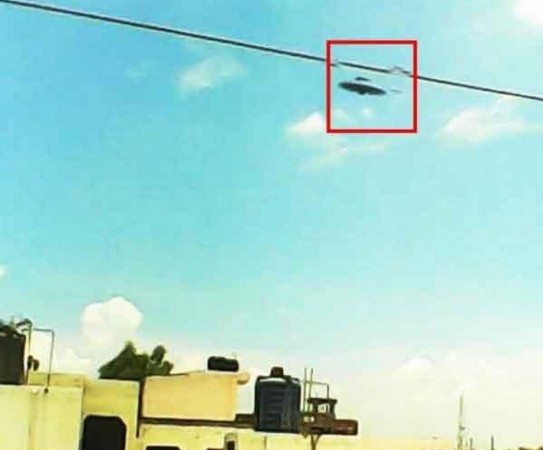 Some residents of Uttar Pradesh's Manpur Nagaria village in Kasganj district claim to have spotted an unidentified flying object (UFO) on Wednesday. Government authorities began investigating the matter after pictures of the UFO went viral on social media.
Some youths spotted the UFO after it stopped raining in the village. One of them managed to click a couple of photos on his mobile phone and shared them on the WhatsApp group formed by the villagers. It soon went viral on all social media platforms, including Facebook and Twitter.
District Magistrate K Vijendra Pandyan, who was taken aback seeing the photographs, sent them to the MeT department for further investigation. However, the person who took those pictures is nowhere to be found, and his phone is switched off, according to local media reports.
This isn't the first time a UFO has been sighted in India.
The Indian Army reported UFO sightings along the Line of Actual Control in Ladakh in 2013 after which a report was sent to the Army headquarters, Catch News reported.
A UFO that looked like a fireball that could change its shape and size was spotted in eastern Kolkata in 2007. While scientists were puzzled as to what the object was, some people believed that it was a meteor leaving a trail through the sky, the Times of India reported.
People from the present-day Purulia district of West Bengal also reported an object that looked like a flying saucer way back in 1957. According to the villagers, it stood still at almost 500 ft above the ground for a while after which it soared into the sky.
In another instance, Delhi Flying Club's chief aerial officer and a few other members saw a 100-feet long cigar-shaped object hovering in the sky in 1951. It hovered around for a couple of times after which it suddenly disappeared.