The Uttar Pradesh government has made it mandatory for all madrasas in the state to register on the newly launched portal. Minority minister Laxmi Narayan Chaudhary inaugurated the portal on Friday in Tilak Hall of Vidhan Bhavan.
There are over 19,000 recognised and 560 aided madrasas in the state and new portal will help in improving the quality of madrasa education, Chaudhary said.
Under the new system, all the madrasas have to give details of teachers and other employees with their building and class details, as well as photographs.
UP Waqf Minister Mohsin Raza welcomed this move and appreciated the government for giving a better platform for improving education in madrasas.
He added that, "the move will bring transparency" as all the details of the madrasa will be available online.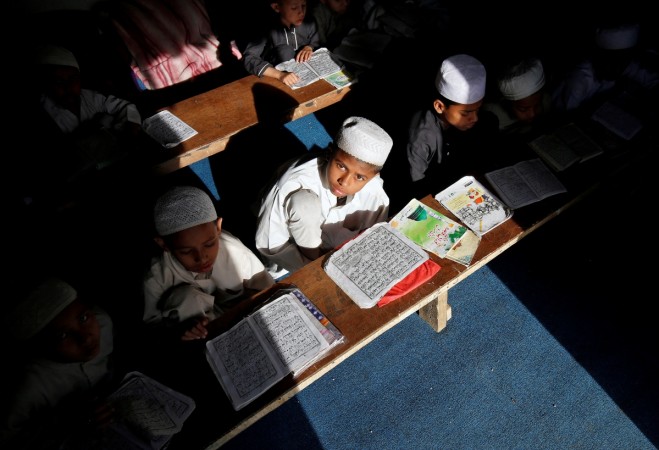 Muslim clerics and madrasa managers sharply criticised the creation of the portal and said that the Islamic Seminaries were being ''targeted'' by the Yogi Adityanath government.
The order was issued by registrar of UP Madrasa Shiksha Parishad, Rahul Gupta, who said there was nothing wrong with it.
What's your opinion on this issue?