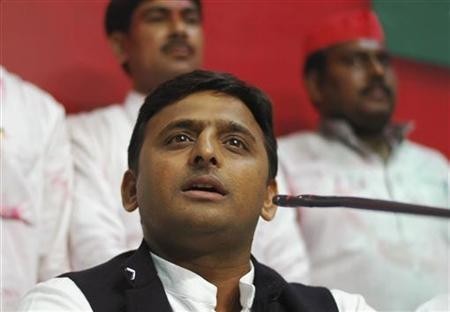 More than a dozen people in Uttar Pradesh have lost their lives in the incessant floods that continue to strike the region in the last several weeks.
At least 14 people died in the state in separate incidents, raising the death toll to 274 on Saturday. Six people died in Jalaun, three in Pratapgarh, two each in Bulandshahr and Jaunpur and one in Gazipur districts.
According to Press Trust of India, more than 1.7 million people have been affected by the flood situation in the state. Continuous rainfall, especially in eastern regions of the state, has dangerously raised the water levels in the rivers of UP. The Ganga and Yamuna rivers continue to flow above the red mark.
The Relief Commissioner's office said that at least 1,097 villages have been adversely affected in 16 districts. This year's monsoon proved deadly to nearly 300 people in the state. The MeT department had warned on Friday of heavy to very heavy rainfall in several parts of Uttar Pradesh for the next 24 hours.
On Friday, relief and rescue missions continued with officials shifting people from the flood-affected areas to safer ground via inflatable boats.
The state government released a monetary aid of more than ₹37 lakh for the flood-affected victims this week, but it is yet to comment on the gravity of the crisis.
The last time Chief Minister Akhilesh Yadav took stock of the situation was on 19 June when he told PTI, "Since the water level was rising following rains in Uttarakhand, special vigil need to be kept on the water level of rivers and security of dams."