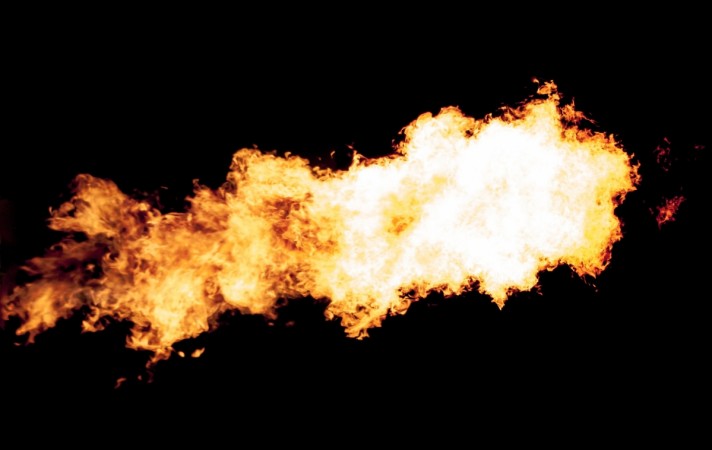 Ten people were killed and hundreds injured on Wednesday, November 1, in a sudden explosion which took place at an National Thermal Power Corporation (NTPC) plant in Unchahar in Uttar Pradesh's Raebareli district.
The explosion reportedly took place in a boiler of the 500MW thermal power plant.
The Raebareli Police have confirmed the incident and said in a tweet that the local cops had rushed to the spot and were taking appropriate measures.
NTPC, in a statement after the explosion, said that "an unfortunate accident in the boiler of 500MW under trial unit of NTPC Unchahar occurred this afternoon."
The Raebareli District magistrate subsequently confirmed to news agency ANI: "An ash-pipe exploded due to pressure at the NTPC plant in Raebareli."
Uttar Pradesh (UP) Chief Minister, Yogi Adityanath has taken cognisance of the NTPC explosion and directed the Principal Secretary of the state home department to take all the rescue and relief measures.
UP CM has also declared solatium of Rs 2lakh for the families of deceased and said that the state government will provide for the treatment of all the injured in the NTPC explosion.
Awanish Awasthi, Prinicipal Secretary (Information) was quoted by PTI as saying "The chief minister expressed his condolences over the deaths of workers in the Unchahar NTPC unit and announced Rs 2 lakh compensation for the family of those killed and Rs 50,000 for the grievously injured besides Rs 25,000 for other injured workers."
A 32 member National Disaster Response Force (NDRF) team has left for the explosion spot in Unchahar's NTPC plant.
Also the UP ADG (Additional Director General) of police has confirmed of 10 deaths in the explosion.
"Our primary objective is to provide immediate medical treatment to those injured," ADG added.
Union Minister JP Nadda has asked the UP health minister to provide all the necessary help to people who have been affected by the attack.
Meanwhile, the injured have been transported to nearby hospitals for treatment.