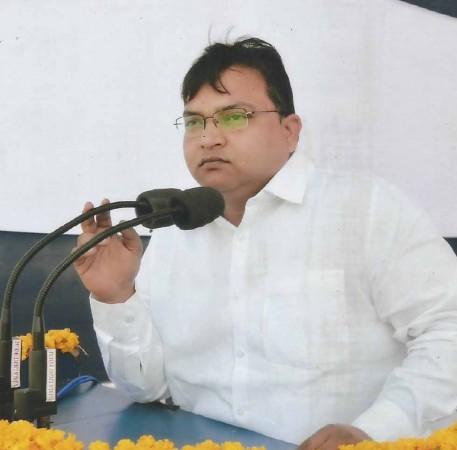 Elections in Uttar Pradesh keep taking a dark turn. After Samajwadi Party (SP) minister and candidate Gayatri Prajapati, Bazmi Siddiqui, a candidate of the rival Bahujan Samaj Party (BSP), has been booked for gang rape.
Also read: Who is Gayatri Prajapati: 10 things to know about the SP politician for whom all airports in India are on alert
The BSP candidate from Ayodhya, along with his six associates, were booked on Saturday (March 4) for allegedly raping a woman in Faizabad.
Five of the accused were arrested while raids are being conducted to find the others, including Siddiqui. The politician has, however, alleged that it is a political conspiracy against him.
He said that he was not in Faizabad on the date of the incident and hoped that justice will take its due course. "I was not there. Two security guards brought me from Lucknow and dropped me home at 11 pm. I'm under security, how can I rape?" he said.
"There is a BSP wave in the ongoing elections and I am winning. So the opposition parties are conspiring against me," Siddiqui told PTI over phone.
According to the complainant, Siddiqui and his aides entered her house in Purani Sabzi Mandi locality of Faizabad city under Kotwali police station. They reportedly beat up the woman and her family members before taking turns to rape her.
Faizabad SSP Anant Dev told PTI that five of the accused men have been arrested.
In the sixth phase of elections, 126 or 20 per cent of the candidates had criminal cases against them. An analysis by the Association for Democratic Reforms (ADR) revealed that 109 candidates have declared serious criminal cases, including those of murder, attempt to murder and cases related to crime against women.
The BSP had the most number of candidates with criminal records (24) in this phase. There were 22 Independent candidates with criminal records, 18 from the BJP and 15 from the SP. The Congress had three among 100 contestants with criminal records.