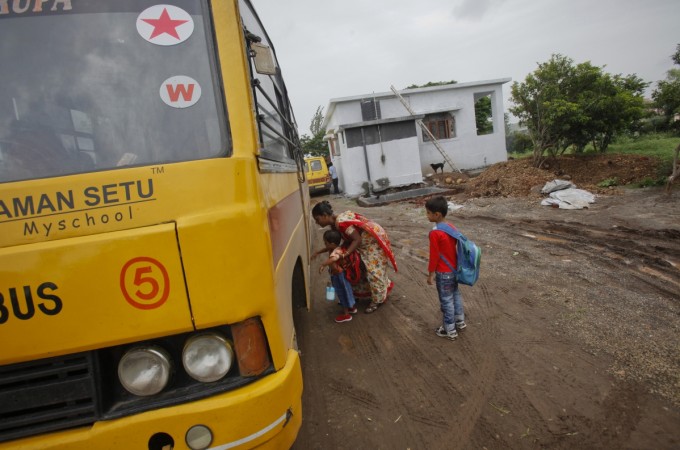 At least seven children died on Monday after a van hit a train at an unmanned level crossing around 7:30 a.m. in Bhadohi district of Uttar Pradesh.
Ten to 11 children have reportedly been injured in the accident, which took place after a van, belonging to Tender Heart Public School, hit a passenger train travelling from Manduadih in Varanasi to Allahabad at an unmanned railway crossing, a source from the Bhadohi Police Station told International Business Times India.
The police have rushed to the spot and are currently sending the injured to nearby hospitals including Jeevandeep Hospital, Jeevandhara Hospital and Gyanpur District Hospital, the source added.
The driver of the van was also injured in the accident, the source told IBT India.
The driver's negligence was reportedly the cause of the accident.
A gangman, who was on duty at the crossing, had apparently signalled the van driver to stop but the driver did not pay heed, the Navbharat Times reported.