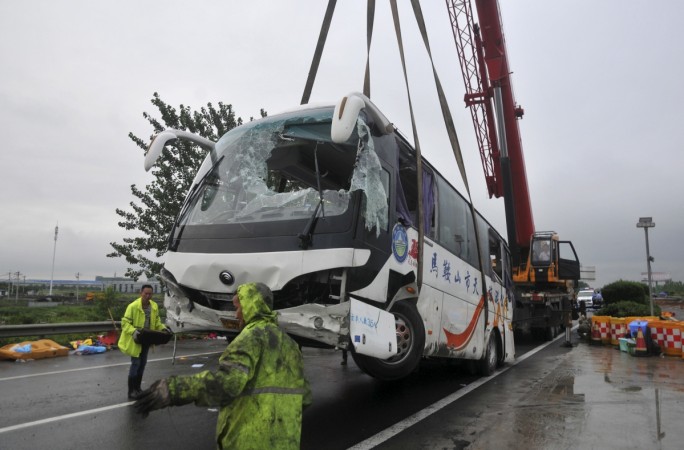 A moving bus collided with a stationary bus on National Highway (NH) 24 in Bareilly, Uttar Pradesh, in the early hours of Tuesday, resulting in six deaths. While two of them were children, one was a woman, local police sources told International Business Times India.
The police source also said that 13 other people had been injured, and rushed to the local district hospital. This is contrary to some other reports, that 30 people have been injured in the accident. Poll-bound Uttar Pradesh has seen several accidents over the past few days, including one where allegedly drunk people driving a car killed five people sleeping in a roadside shelter.
The police sources said the accident had occurred between 2:30 am and 3 am on Tuesday, between the jurisdiction of Fatehganj Pashchimi and Mirganj police stations. The police rushed to the spot after being informed of the incident, and managed to extricate passengers from the wreckage of the two buses through their windows, say local sources. The injured were then rushed to the local district hospital and a private hospital.
The police also told IBTimes India that the bus that was stationary belonged to a private transporter, and had stopped because it had developed a technical snag. It was going from Bareilly to Hardoi. The bus that rammed into it belonged to the state road transport corporation, and was coming from Delhi towards Bareilly.
The Fatehganj police told IBTimes India that the state bus was at fault for the accident, and that the drivers and conductors of both buses had fled the scene. A search is currently underway to trace them.