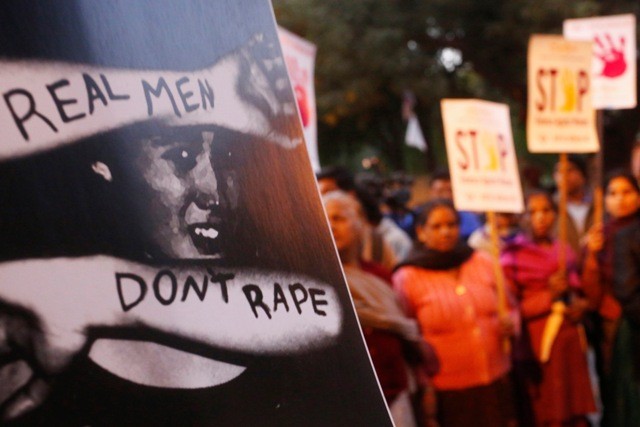 A 15-year-old girl was allegedly kidnapped, gangraped and killed by three people in Nanpara area of Uttar Pradesh's Bahraich district, police said. The accused reportedly hung the body from a tree.
According to Press Trust of India, two of the accused have been arrested, while the third is still absconding. Four constables have also been suspended for dereliction of duty.
The New Indian Express reported that the girl had gone out to relieve herself in the fields when the incident happened. Her body was found tied to a tree outside the village the next day.
The girl's father lodged a complaint with the police against three people -- Imran, Sarvjeet Yadav and Ghanshyam Maurya -- for kidnapping, raping and murdering his daughter, PTI reported. He also added that the three accused had tried to kidnap his daughter earlier as well but were unsuccessful.
Superintendent of Police Salik Ram Verma was quoted by the agency as saying that the victim's body had been sent for post-mortem and that any incident of rape would be confirmed only after that.
Following the incident, women activists have lashed out against the government saying that instead of celebrating two years of governance, the Centre needs to work towards curbing crimes against women.
As reported by the New Indian Express, citing ANI, former National Commission for Women member Nirmala Samant said: "This needs to be condemned and protested. But however this is not enough. The government who are celebrating its two years of governance need to pay more attention in curbing the violence against women and particularly the minors and those deprived of nature call provision."