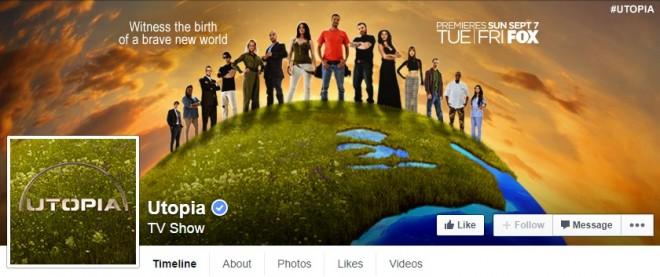 Fox's new reality show, "Utopia", gives contestants an opportunity to build their own perfect world, where they don't have to conform. But because no two people appear to have the same notion of what a perfect world would look like, each of them struggle to create a society "by throwing off the shackles of convention and conformity."
This is the idea behind "Utopia," and because it is not a game show, there is no prize money, executive producer Conrad Green said during the Television Critics Association summer press tour. "We don't know where this is going to end," Green said, according to TVLine. "We hope that when 15 people eventually go into the compound of Utopia, we'll develop something genuinely interesting. It's not a game show, it's not a competition [and] there's not a prize."
The contestants spend a year in a remote location, and viewers can vote out contestants using Passport app, and as each contestant is eliminated, the show will replace the contestants.
While it is too soon to say if Fox's new reality show will be a success, the interesting mix of contestants promises immense drama.
Check out the list of contestants below.
Chris – The biggest vice of the farmer and glass blower from Cary, NC, is women. He also hates "bible bangers."
Dedeker – The model likes to be nude occasionally and she is involved in a polyamorous relationship.
Bri - She is a strong believer in animal rights and has worked as a veterinary aide before coming to Utopia.
Jonathan - He is a pastor and he hopes to bring his Christian beliefs to "Utopia."
Rhonda - She is an entrepreneur and an activist.
Rob - The biggest skills the security programmer is bringing to the show is his capability to hunt and fish.
Bella - The real estate entrepreneur and a naked yoga enthusiast is supposedly open to the possibility of giving birth to a child in Utopia.
Red - The handyman and farmer has an aversion to stupid and lazy people, and it is going to be interesting to watch him interact with the other contestants.
Nikki - She is a yoga instructor and holistic doctor.
Mike - The associate attorney wants to run "Utopia" rather than work toward its development.
Aaron - The chef wants "Utopia" to be free from class division.
Josh - This youngster is a general contractor who has a weakness for women.
Amanda - Is in an open relationship and pregnant. But she wants to keep her pregnancy a secret as long as she can.
Hex - Hex is currently unemployed, and believes "Utopia" should be free from money and power struggles.
Kristen - She is an entrepreneur and "master manipulator."
"Utopia" premiered on 7 September on Fox, and will regularly air on Tuesdays and Fridays at 8 pm EDT.