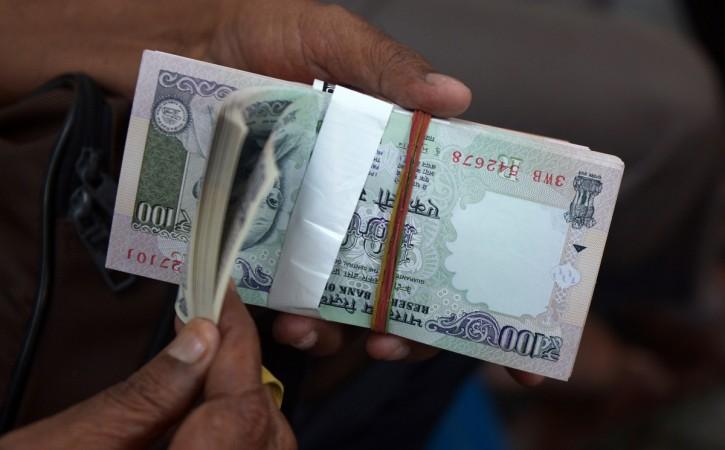 UTI Equity Fund was launched in May 1992 and has completed 25 years of Wealth Creation. The Scheme has withstood the changing weather of the Indian economy, from liberalization to digitization.
UTI Equity Fund is an open end equity scheme having a corpus of Rs.5344 crore (as on April 30, 2017) and 7.68 lakh investor accounts (as April 30, 2017). The scheme primarily aims at securing for the unitholders capital appreciation by investing the funds of the scheme in equity shares and convertible and non-convertible bonds/debentures of companies with good growth prospects and money market instruments.
UTI Equity Fund is a predominantly large-cap focused scheme with 86 per cent of its equity exposure in large-cap stocks as of April 30, 2017.
The scheme's top holding consists of well known and researched companies like HDFC Bank, Yes Bank, IndusInd Bank, HDFC Ltd, ITC, Infosys, Shree Cements , TCS, Kotak Mahendra Bank, ICICI Bank ,Sun Pharmaceuticals and Maruti Suzuki India Ltd. which accounts for 56% of the portfolio.
The scheme has a proven track record for 25 years and has paid out total dividend of Rs.798 crore during the past 25 years.UTI Equity Fund has generated a return (CAGR) of 12.18 percent against benchmark return of 10.09 percent since inception (April 30, 2017).
An amount of Rs.10000/- invested at inception has become Rs.1, 76,297/- at the end of April 2017 as against Rs.1,10,236/- as per benchmark-S&P BSE 100. The scheme has grown 17 times in the last 25 years. The scheme's consistent performance is also associated with lower volatility or market risk (measured by standard deviation). The volatility of 14.21 per cent is less compared to the S&P BSE 100 of 14.95 per cent over a one-year period ending April 30, 2017.
Ajay Tyagi, Executive Vice President and Fund Manager of UTI Equity Fund said: "UTI Equity Scheme follows a well-set Investment Strategy in respect of stock selection and framework for prudent portfolio construction. Investment Strategy involves picking of stocks with strong earnings quality (high operating cash flow and high free cash flow characteristics) and those that can continue to show strong growth into the foreseeable future, thus providing for compounding of wealth. The scheme endeavours to pick high quality businesses in secular growth Industries that can generate economic value through the cycles rather than cyclical industries which are highly volatile."
UTI Equity Fund is suitable for those equity investors who are seeking long term capital growth through investment in equity instruments of companies with good growth prospects.
UTI Equity Fund declares tax-free dividend of 28 percent (Rs 2.80 per unit on face value of Rs.10) under dividend option-existing plan and dividend option –direct plan. Pursuant to the payment of dividend, the NAV of the dividend option-existing plan and dividend option-direct plan of the scheme would fall to the extent of payout.
The record date for the dividend is June 20, 2017.