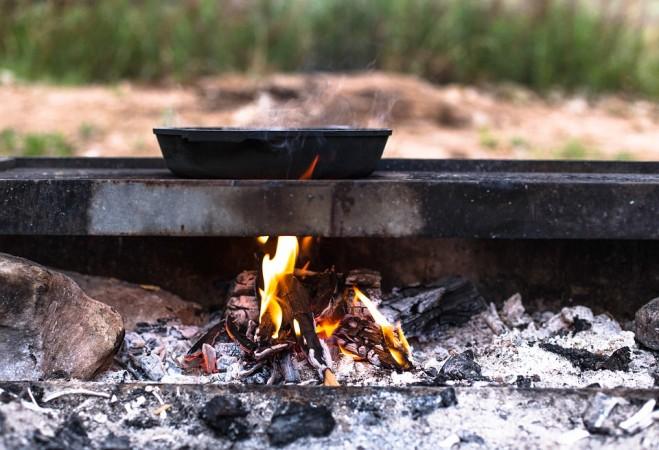 Consuming wood or coal to cook food is related to an expanded danger of hospitalization or notwithstanding dying from respiratory ailments. As indicated by new research led in China, around three billion people the world live in households that frequently consume wood, coal or other solid fuels to cook food.
Solid fuels produce large amounts of contaminations, particularly little particles that can enter into the lungs. Typically, these households are found more in low-middle income nations. Even though China is quickly urbanizing, 33 per cent of its populace still depends on solid fuels.
The researchers balanced their discoveries to account for age, sex, financial status, smoking, liquor consumption, carbs, exercise, and weight.
"While many previous studies have suggested a link between solid fuel use and Chronic Obstructive Pulmonary Disease (COPD), most of them focused on changes in lung function, rather than hospital admissions or deaths," said lead author Ka Hung Chan.
Contrasted with different studies that have discovered an increment in COPD among those using wood or coal in their cookstoves, the authors of the study noticed that their research found a weaker relationship between burning wood or coal in a cookstove and COPD.
Senior author of the study Zhengming Chen stated, "Although we cannot infer a causal relationship from these observational findings, our findings make a compelling case to speed up the global implementation of universal access to affordable, clean energy, one of the United Nations Sustainable Development Goals."
While the aim of the state in these countries would be to reduce health hazards, it is without a doubt a smarter strategy to promote other safer means of cooking, such as the use of LPG, which has significantly lesser effects on the lungs and the environment as opposed to consuming coal and wood.
This approach would not only find people cooking in safer conditions but would also help the government regulate other things like illegal procurement of solid fuels such as coal, which could e an ideal approach towards building a better sustained, healthier society.
The full discoveries from the study are available in the American Journal of Respiratory and Critical Care Medicine.