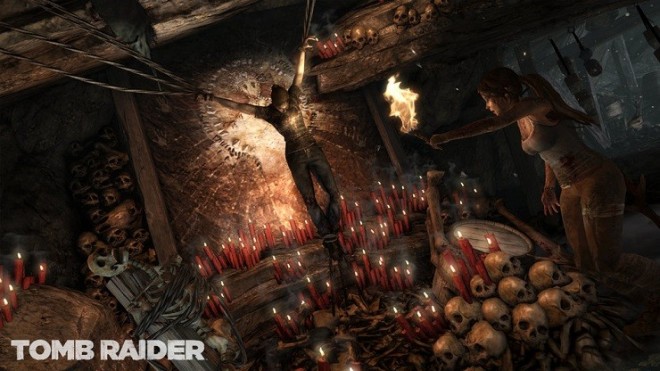 Users have complained about Square Enix's Christmas Surprise box for European customers that the company stated would be packed with a select items which were not specified but said to have a combined retail value of £50/$82.
But the Christmas box that was supposed to generate happiness among customers was cause of some discomfort as many complained about the choice of gaming titles in the box. The company gave out Steam keys for Tomb Raider, Just Cause 2, Hitman: Blood Money, and Dungeon Siege III for £4.99/$8.
"Very dissapointed, I paid expecting something special, I got nothing of value, I've already bought the following titles on Steam - Hitman: Blood Money in March 2012, Just Cause 2 during the 2012 summer sale, Tomb Raider ROW in July this year, Dungeon Siege III is the only game I don't already own and that's because I don't want it," commented TheKeyboardDemon on Square Enix blog.
"What pile of hot steaming $h!t this turned out to be, still at least Square-Enix will be having a good time Christmas while they are laughing all the way to the bank, with our money," said a user.
Another user wrote, "Wow a whole lotta nothin what a waste of a fiver I only play RPGs had been hopin for atleast one ff or something atleast worth playing and that voucher is just a rip off hell no will I be wasting any more money in your store."
Some users stressed that they were disappointed with the Christmas box for not containing titles from Final Fantasy.
Phil Elliott, community head, Square Enix, announced: "we hope you liked what you received. we had a lot of fun putting the Surprise Box together."
"Let us know what you think, and we'll take all the feedback on board for next year!" he added, GameSpot reported.