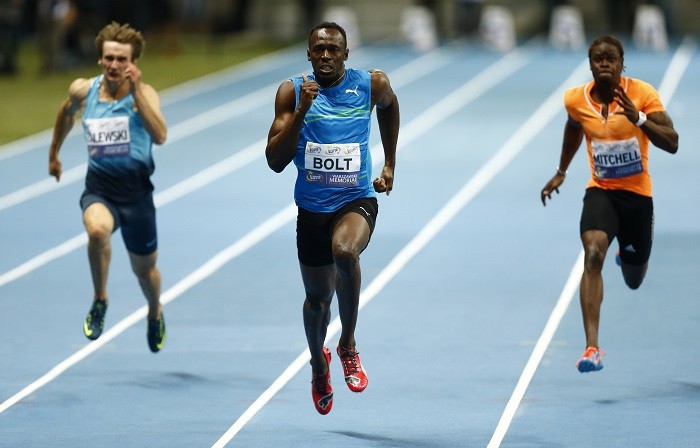 World's fastest man Usain Bolt steered his way to victory in the 200m event of the Golden Spike Meet in Ostrava, Czech Republic, on Tuesday.
Bolt completed the race in 201.13 seconds, which was better than his previous best 20.20 seconds. But this according to Bolt was his slowest reaction as rain and cold affected his run at the event.
"It was one of my slowest reactions in a long time. For me it was not a perfect day. It wasn't a perfect curve," Bolt told the media after he won the race.
Isiah Young of USA finished second in 20.35 while Lykourgos Stefanos Tsakonas of Greece finished third completing the race in 20.62.
The time that he clocked at Golden Spike Meet was better than last season's time of 20.20 which he clocked in Jamaica. This time is far behind from his all-time record of 19.19 seconds that he set in the year 2009.
"The shape that I'm in, and I'm coming back, I don't really know what to say is a decent time, or not. I think I just need races, need to run a lot. I don't really try to stress too much over time. I just want to get everything together and start feeling better," Bolt said.
On Tuesday, Bolt ran his first race in Europe this season and he hopes to do better in near future as he prepares himself for the upcoming events like Diamond League meets in New York in June, and in Paris and Switzerland in July. Bolt added he would want to be at his best in the World Championships in Beijing this August.
"The more I run the better I feel, the faster I can go. Hopefully, in New York there are better conditions and I'll be able to push myself," Bolt concluded.