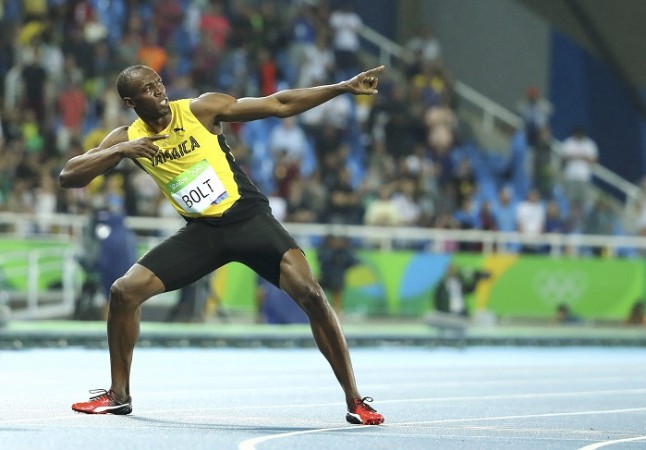 Usain Bolt is one of the greatest athletes to have ever graced the sport of track and field, and is considered as an idol all over the world for aspiring sprinters. The Jamaican has an impressive haul of nine gold medals in Olympics. Now, the 30-year-old athlete has opened up the traits needed to become a champion.
Bolt holds the record in the 100m (9.58secnds) and the 200m (19.19s), and had turned up the heat in the recently-concluded Rio Olympics, winning three gold medals. He secured first position in the 100m, 200m and the men's 4x100m relay race.
His gold medal finish in the 100m and 200m will be even more special for the golden boy of track and field, as he came into the quadrennial event after suffering a hamstring injury during the national trials ahead of the Games.
But when it comes to Bolt, the champion sprinter needs no invitation to deliver his best. This time around, his fellow competitor Justin Gatlin asked questions after Bolt received a medical exemption to allow him to feature for Jamaica, subject to fitness. The world record holder answered Gatlin with a sensational run in the 100m to win gold.
It is his dedication and love for being a champion, which propels him to stand atop of everyone, and excel no matter the situation.
"I've dedicated my life to being the best I can be at all times. So, if you want to be the best, you have to work hard and dedicate yourself and focus. Sacrifice a lot and just stay above. And no doubt, just be strong," Jamaican Gleaner quoted Bolt as saying.
Bolt had some advice to youngsters, who are looking for speed in the tracks. He believes that hard work is the key for success.
"On the track, I would say, for me, speed is pretty much my life. For the young people, it's pretty much hard work and dedication," Bolt said.