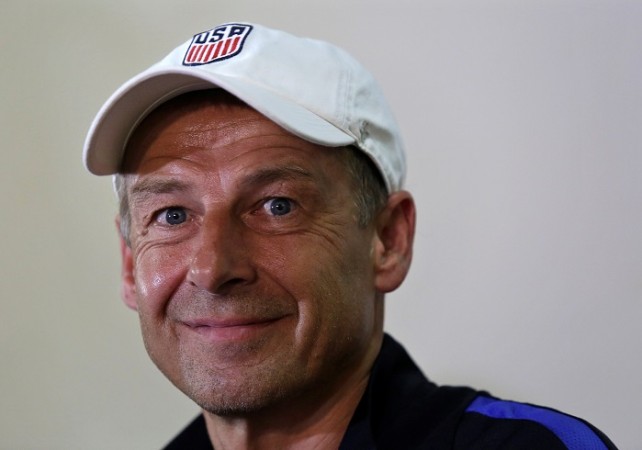 USA vs Mexico is big enough during normal times, but with Donald Trump being elected as the new president of the United States, an extra couple of levels of tension and intensity have been added to this FIFA World Cup qualifier. The two rivals will meet in the first of their hexagonal stage matches in Columbus on Friday.
While the Mexicans and the rest of the world are still stunned by what transpired in the US elections, Jurgen Klinsmann, the USMNT coach, will hope to keep his side's brilliant record at home against Mexico intact.
USA have beaten Mexico in four consecutive home World Cup qualifiers, and Klinsmann will bank on his team's experience to see them through and get their campaign off to a winning start.
"This is big for us, big for our fan base and big for the future," US defender Omar Gonzalez told US Soccer's official website. "A win here could put us on the right path for qualifying."
Matt Besler, whose first ever qualifying game was against Mexico, but at the iconic Azteca Stadium, knows in a game such as this, of such fine margins, every single corner, pass, tackle and interception will be important.
"I would say that every single play matters," Besler said. "Whether it's a throw in or a goal kick or corner kick, every single play matters. You have to be tuned in at all times and give everything you have at every second of the match."
What will also matter will be the home support in Columbus. Too many times, US have played at home only for the game to feel like an away encounter, owing to the amount of Mexican fans that find their place in the stadium. However, for this one, it looks like being a proper home encounter, with the USMNT backing the support to drive them to an opening victory.
"Columbus has been great," Gonzalez added. "I played in the last qualifier to qualify for Brazil and the fan base is amazing. Having a majority of US fans fill up that stadium is incredible.
"It's not the biggest stadium, but it's intimate, it's loud, and people are close to the pitch. I think Friday we're looking forward to a raucous fan base and we're ready to go."
FIFA 2018 World Cup qualifiers schedule: USA vs Mexico.
Date: Friday, November 11.
Time: 7.45pm ET (12.45am GMT, 6.15am IST).
Venue: MAPFRE Stadium in Columbus, Ohio.
TV guide:
India and UK: No coverage.
USA: Fox Sports 1 and Univision.
Mexico: Univision, TDN, Canal 5, Cono Sur and Azteca.
Latin America: Fox Sports.