The Pentagon, in a letter to US lawmakers, has said that the only certain way to locate and secure all North Korea's nuclear weapons sites would be through a ground invasion, the Washington Post reported.
The report states that the letter was written by the vice-director of Pentagon's Joint Staff and noted that any such conflict or ground invasion is set to prompt North Korea to deploy biological and chemical weapons.
The report comes at a time when US President Donald Trump is on a 12-day long Asia tour, in an attempt to defend his strong rhetoric against Pyongyang and its burgeoning nuclear capabilities. North Korea is expected to be at the top of his agenda when he meets the Asian leaders.
The Post said that the US Defence Department sent the letter in response to a request from two members of the Congress for details regarding "expected casualty assessments in a conflict with North Korea" for US and allied forces in Japan, South Korea and Guam as well as civilians.
North Korea has continued to test nuclear weapons and ballistic missiles, despite several sanctions imposed on the country by the United Nations. Pyongyang, in its effort to become a nuclear power, has cornered itself to isolation, as most nations across the world are against North's nuclear aspirations.
The letter added that the military supports the current approach by the US, led by the State Department head Rex Tillerson, to wield economic sanctions and apply diplomatic pressure on North Korea in an attempt to discourage the nation from pursuing its nuclear ambitions.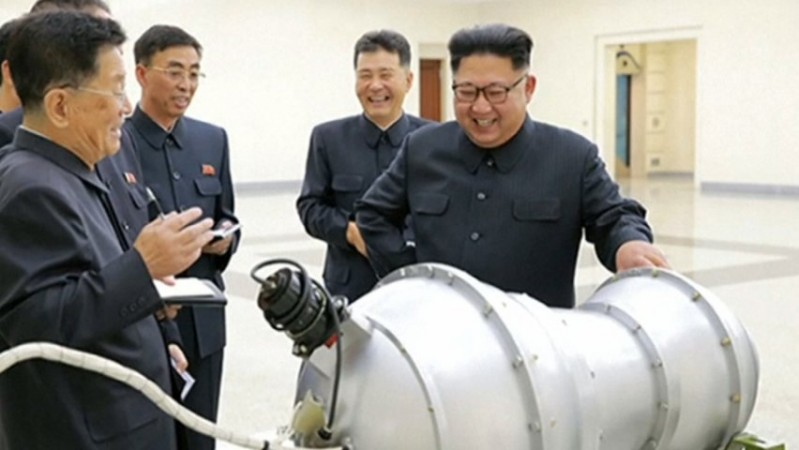 A statement from at least 16 lawmakers, nearly all of the Democrats, which was obtained by The Post along with the Pentagon letter said the "assessment underscores what we've known all along: There are no good military options for North Korea."
Tensions between the US and North Korea have escalated as the leaders of the two countries have been locked in a bitter war of words over Pyongyang's ambitious nuclear programme. The situation worsened when Trump, during his first address to the United Nations General Assembly (UNGA), vowed to annihilate North Korea if it posed any threat to the US and its allies, and called the Pyongyang leader "rocket man" on a suicide mission.