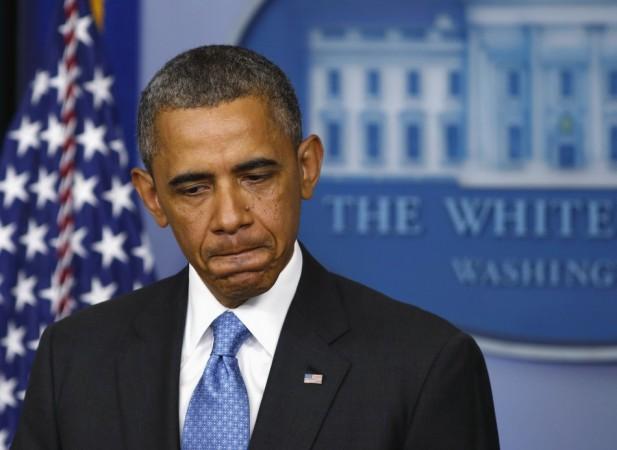 Fifty years ago, on 8 January, President Lyndon B. Johnson in his 1964 State of the Union address declared an "unconditional war on poverty". However, nothing much has changed for the poor in America since then.
In his address Johnson had noted that "Many Americans live on the outskirts of hope. Some because of their poverty, and some because of their color, and all too many because of both. Our task is to help replace their despair with opportunity. This administration today, here and now, declares unconditional war on poverty in America. I urge this Congress and all Americans to join with me in that effort."
President Barack Obama in a statement issued by the White House highlights that "...because we expanded pro-work and pro-family programs like the Earned Income Tax Credit, a recent study found that the poverty rate has fallen by nearly 40% since the 1960s, and kept millions from falling into poverty during the Great Recession."
Even as trillions of dollars have been pumped in towards poverty reforms, the figures and numbers tell us of a bleak future.
What is really going on?
* As part of the anti-poverty reforms a record 47 million Americans today receive food stamps. Since President Obama's term in office, 13 million more people now require government assistance for getting food. Is this progress?
* In the last three years, the poverty rate have stood at 15 percent - first time that has happened since the mid-1960s. The poverty rate in 1965 was 17.3 percent; it was 12.5 percent in 2007, before the Great Recession.
* About 50 million Americans still live below the poverty line.
* The US Census Bureau report noted that poverty situation only escalated more in the Obama rule than it was under President Bush.
* 31.6 per cent of Americans have faced poverty for at least two months from 2009 to 2011, which is 4.5 per cent more than what was faced during pre-recession period of 2005 to 2007.
* 37.6 million people were living in poverty at the beginning of 2009 and of this 26.4 per cent still remained in poverty throughout the next 34 months.
* Most importantly it is reported that US government has sent $20.7 trillion on means-tested aid but poverty rate is pretty much exactly where it was in the mid-1960s.
In his address, President Obama bravely noted: "We are a country that keeps the promises we've made." However,the poor in the America still are struggling and if the nation has to progress measures have to go beyond giving 'food stamps and aids."