A senior top United States diplomat on Friday said that America is waiting for Pakistan to take concrete, practical steps over the next weeks in its war against terrorism. The official said that the Donald Trump administration is acting swiftly on its strategy to battle against the terror groups in South Asia.
The assistant secretary for South and Central Asian Affairs and acting special representative for Afghanistan and Pakistan, Alice G Wells, said that combating terrorism is all about Pakistan's sovereign choice. Wells was a part of a US delegation which visited the region.
"This is about Pakistan's sovereign choice. This is not about America giving dictation. We've described our strategy, we've described a very important role for Pakistan, who we see as a very important country in the region, but it's up to them whether or not they want to work with us on this strategy. And if they don't, as the secretary said, we'll adjust accordingly," Wells said.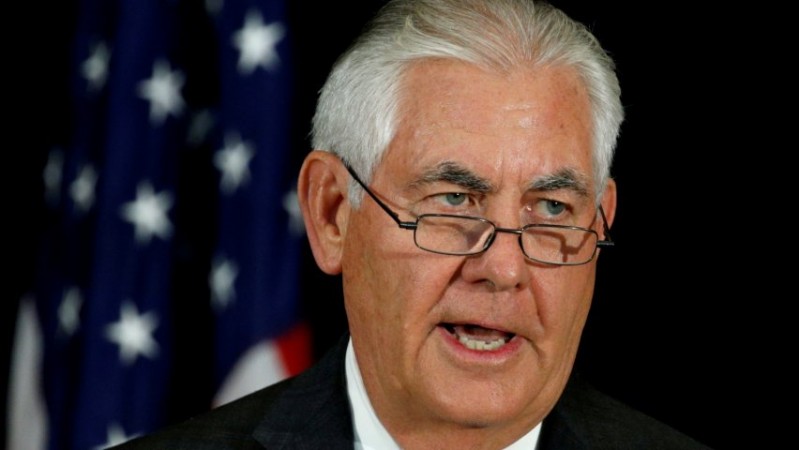 US Secretary of state Rex Tillerson, during his visit to Paksitan earlier this week, emphasised on the importance of Pakistan "moving quickly" to demonstrate good faith and efforts to use its influence to create conditions that will get the Taliban to the negotiating table.
"These are things that are seen, felt and measurable, and so we look forward over the next weeks and months to see the practical steps that Pakistan takes out of its self-interest and ensuring that its country is not destabilised by some of the actions of the groups that have been able to use its territory," Wells said.
"I can't give you an explicit timetable, but we're moving very quickly ourselves on our own strategy and in reinforcing on the military side our ability to demonstrate to the Taliban that they cannot win this war. We are going to make equally rapid progress on the diplomatic side or have equally-high expectations on the diplomatic side of responsiveness," she added.
The top US official also said that the Taliban leadership and the Haqqani Network continue to retain their ability to plan, recuperate and reside with their families in Pakistan.
"What we saw in 2014 was Pakistan make a strategic decision to defeat the terrorist groups that were targeting the government of Pakistan. And with great loss of life, great courage, great vision about what needed to be done, Pakistan has fought that battle and now has regained control and sovereignty over the FATA territories," she said.
"We'd like to see the same strategic commitment brought against other militant groups, whether that are operating or have used Pakistan's territory, whether they are directed against India or directed against Afghanistan," the US official added.