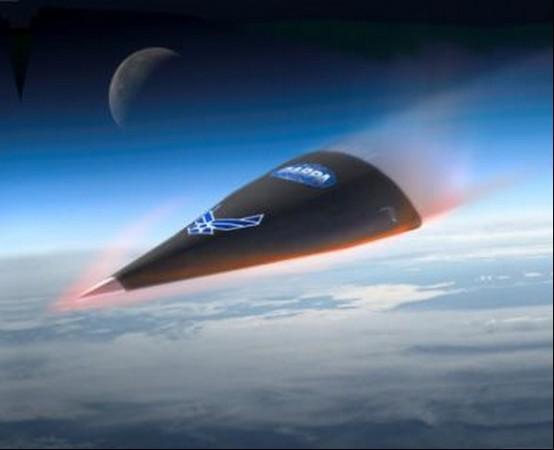 A top-secret hypersonic weapon, which is capable of engaging with targets anywhere on earth just within an hour, was tested from a test range in Alaska early on Monday, reports say. The weapon is said to have been destroyed four seconds after its launch.
According to Pentagon, the mission was aborted after controllers detected a problem with the system and the action was taken in order to ensure public safety. The US Defense Department also said that no one was injured in the incident, which occurred shortly after 4 am EDT at the Kodiak Launch Complex in Alaska.
"We had to terminate," Reuters quoted Maureen Schumann, a spokeswoman for the Defense Department. "The weapon exploded during takeoff and fell back down in the range complex," she said, adding that the incident had caused an undetermined amount of damage to the launch facility.
The weapon was reportedly developed by Sandia National Laboratory and the US Army as part of the military's "Conventional Prompt Global Strike" technology development program.
The Telegraph reported citing a declassified environmental impact assessment report release in June 2011 that the weapon is intended to give the US president "the ability to promptly engage targets at a strategic range without using nuclear weapons."
Scott Wight, a local photographer, observed the launch from a distance of about a mile and described the explosion that occurred seconds after the rocket reportedly veered out of control, as a "scary sight to see", according to local KMXT radio station.
When the weapon is perfected, designers hope that the hypersonic glide body could reach a speed of Mach 5 (3,600 miles per hour). The speed is almost five times that of sound, which travels about 767 miles in an hour (1,234 kilometres per hour).
The United States is developing such technologies, according to some analysts, in order to counter the growing sophistication of ballistic missiles by Iran and North Korea, but there are others who say that the stunt could be a part of an 'arms race' with China, which also tested a hypersonic system in January, Reuters has noted.
"The United States has never assumed that these...are going to be systems that you can use against a power like China by themselves," Anthony Cordesman, a defense analyst at the Centre for Strategic and International Studies think tank was quoted as saying.
"For a country like Iran or North Korea, they could be a very significant deterrent."