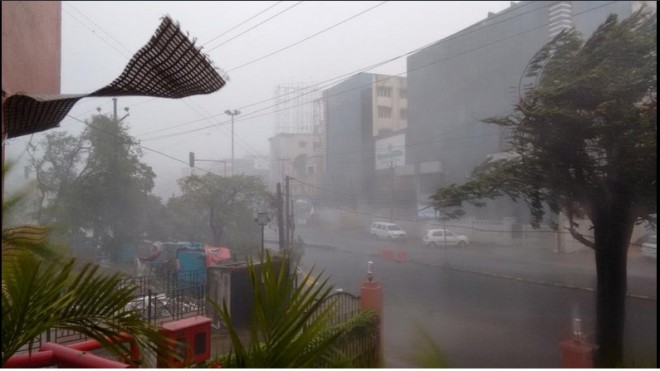 As the coastal region of Andhra Pradesh reels under the aftermath of the severe cyclonic storm, Hudhud, the Telugu Association of North America (TANA), which is said to be the largest Telugu organisation abroad, has announced a contribution of $1,00,000 towards relief efforts in the state.
Several casualties and massive devastation unfolded after the cyclone struck the coast, especially hitting the port city of Visakhapatnam hard on Sunday.
Prime Minister Narendra Modi had announced an interim relief of ₹1,000 crore to the Andhra Pradesh government for relief and restoration in the cyclone-hit districts.
The $1,00,000 relief amount from the Telugu Association will also aid relief measures in the state. The organisation has called out to all NRIs, especially the Telugu-speaking ones, to donate to the cause.
The details for donations to the TANA Flood Relief Funds are listed out on the website.
TANA President Mohan Nannapaneni will meet Andhra Pradesh Chief Minister Chandrababu Naidu to hand over the cheque, as reported by IANS.
"The current picture is grim and TANA intends to help with the rescue and rehabilitation, immediate relief for the displaced and effected people and also assist with long term rebuilding measures," the group said on its website.
"After an emergency meeting, TANA leadership declared an initial contribution of $100,000 to the cyclone relief efforts and decided to put forward the best efforts to raise more funds for this cause," it said.
Andhra Pradesh faces hundreds of crores worth of loss and destruction due to the cyclone.