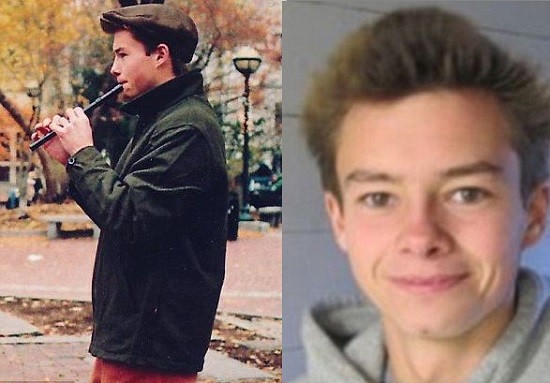 It has now emerged that an 18-year-old teen musician, who died in Maine back in February, had contracted flesh-eating bacteria disease just a few days after he underwent a routine dental surgery.
Benjamin LaMontagne passed away on 22 February, in a rarest of rare case, three days after he had the procedure to have two of his wisdom teeth extracted.
The medical examiner's office, which did an investigation into the matter, stated in their report (which has just been made public) that the youngster died out of complications after contracting cervical necrotizing fasciitis.
Necrotizing fasciitis is commonly known as flesh-eating bacteria, which eats up muscles, fat and skin tissue. The bacteria usually enters the body through a break in the skin, such as a cut or scrape.
Dr John Molinari, infection control expert for the American Dental Association, told local news source Bangor Daily News that such infections are very rare.
"I have not heard of anything like that, with necrotizing fasciitis as a result of routine oral surgery extractions," Molinari said.
LaMontagne's mother Lynn called for assistance on 911 at around 1am on 22 February but by then it was too late for the young lad. The parents did not take the matter seriously at first as after a tooth extraction, swelling and pain following the procedure is normal.
However, by Friday the pain had intensified and in the wee hours of Saturday, LaMontagne breathed his last in his mother's arms.
Dr Thomas Dodson said that during his 20 years of experience, working at the Massachusetts hospital, there has not been a single death recorded in patients due to complications after wisdom teeth extraction.
The chances of such occurrences are so rare that now medical practitioners in several states have taken LaMontagne's case to study the factors that could have led to the infection which caused the death.
The Long Island community, where LaMontagne's family lives, was deeply saddened by the loss of its honors student, who had won the scholarship at the Pennsylvania's Sunderman Conservatory of Music.
The young teen was a gifted musician, who played the clarinet and deeply enjoyed jazz music.
"If anybody could say they had a complete life after 18 short years, it was Benjamin, which makes it all the more painful to have him taken from us so soon," LaMontagne's father Peter told the Portland Press Herald.