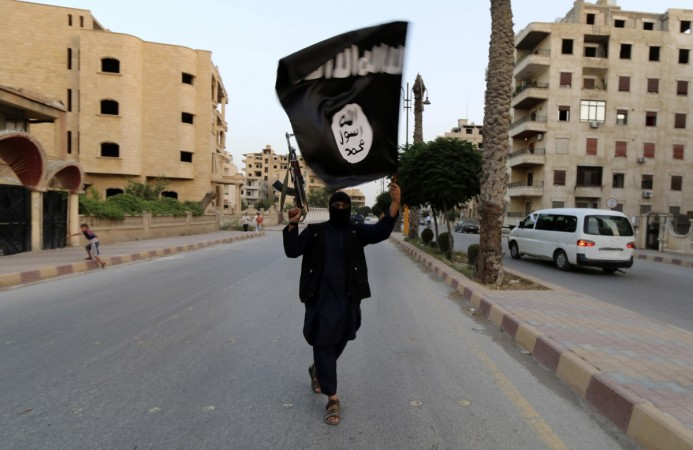 A 19-year-old Colorado woman – who was warned for months by federal agents to stop supporting al-Qaeda and its affiliates, including the ISIS – was on Wednesday taken into custody at the Denver International Airport for allegedly being on her way to meet with terrorist groups.
According to a federal criminal complaint, Shannon Maureen Conley, along with others, tried to provide material support and resources including expert and personal advices, to the foreign terrorist organization. The complaint says that the teen was understood to have been assisting the extremist groups between 7 September 2013 and 8 April 2014, the Denver Channel reports.
Court papers note that one FBI agent met with the teen seven times during that period, trying to dissuade her from supporting jihad and other extremist ideas of the al-Qaeda and other terrorist group.
The case against Conley was not made public until Wednesday because of an "ongoing, active investigation," according to the US attorney's office in Denver, the Denver Post reports.
Who is Conley?
Investigators from the FBI's Joint Terrorism Task Force visited and investigated Conley for roughly eight months before finally arresting her on 8 April, complaint filed in the Denver US District Court reveals.
During that time, she reportedly told the agents – who tried their best to pursuade her of her wrong choice -- that she was indeed determined to wage Jihad (holy war) in the Middle East. Wednesday's arrests came as suspicion grew on the woman's intention as she was boarding a plane bound for Turkey, local media have reported.
Conley is understood to have gone ahead with her plans on Jihad with assistance from a man she met online. The man identified himself as a terrorist associated with the Islamic State of the Iraq and Syria (ISIS or ISIL) group – which is currently waging war in Iraq, and have captured a swathe of its Northern parts before declaring the area as their 'caliphate.'
She is said to have even built a romantic relationship with the man who persuaded her to come to Syria and fight alongside him.
Even after federal agents spoke to the woman's parents about her radical and extremist believes and even after her parents tried to persuade her to avoid such affiliations, Conley bought a plane ticket for Turkey, where she was planning to meet the man she met online, court papers say.
The FBI was notified in late 2013 about the teen after a pastor at Faith Bible Chapel in Arvada called local police and the Colorado Bureau of Investigation to report that Conley was seen suspiciously taking notes at the Church's main area for several times.
Church officials have been alert about any ongoing suspicious activities as the Chapel was the scene of a shooting in December 2007 when a man named Matthew Murray opened fired at the church's gathering, killing two missionaries before going in a shooting spree at the New Life Church in Colorado Springs, killing two more.