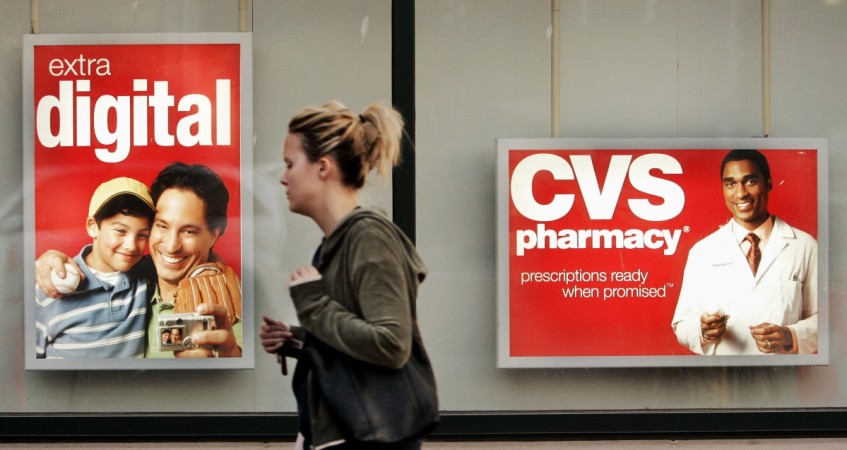 U.S.-based retail pharmacy CVS Health said Thursday it will provide about $50 million over the next five years for an anti-tobacco campaign focused on youth. The campaign, called "Be The First," aims to build the country's first tobacco free generation.
According to the Center for Disease Control and Prevention (CDC), cigarette smoking accounts for more than 4,80,000 deaths in the U.S. and over 16 million Americans live with a smoking-related disease.
The CDC data also explained that approximately 3,800 children in the U.S. under the age of 18 years smoke their first cigarette and more than 2,100 youth and young adults who have experimented with cigarettes become new regular, daily smokers.
It estimated 40.6 percent of children between the ages of three and 11 years and 33.8 percent of kids in the age group of 12-19 years are exposed to cigarette smoke regularly, either at home or AT public places that permit tobacco use.
"Tobacco use is the leading preventable cause of disease and death in the U.S. and the tobacco consumption among the youth is on rise. Our campaign will include education, advocacy, tobacco control and healthy behaviour programming in partnership with other organisations to tackle this challenge, an official statement said.
"We plan to establish public-private partnership and tie up with experts across the public health community to prevent the tobacco use," Troyen A Brennan, chief medical officer for CVS Health, said.
The company has roped in various social and health groups including Campaign for Tobacco–Free kids, Scholastic Inc., American Cancer Society and National Urban League in its campaign.
The initiative aims to achieve contribute a three percent decline in the youth smoking rate nationally and a 10 percent decline in the number of new youth smokers as well as doubling the number of tobacco-free college and university campuses.
The youth anti-tobacco campaigns have, however, failed to completely stop the menace of youth smoking because of huge marketing expenditures by tobacco companies. The tobacco manufacturing industry spends an estimated $9.6 billion on marketing annually, according to the American Heart Association, Robert Wood Johnson Foundation and other groups, the Wall Street Journal reports.
Are you ready to #BeTheFirst tobacco-free gen? Check out our shareable images and videos at https://t.co/5ggjidBUIV pic.twitter.com/va0kaolHU7

— CVS Health (@CVSHealth) March 10, 2016